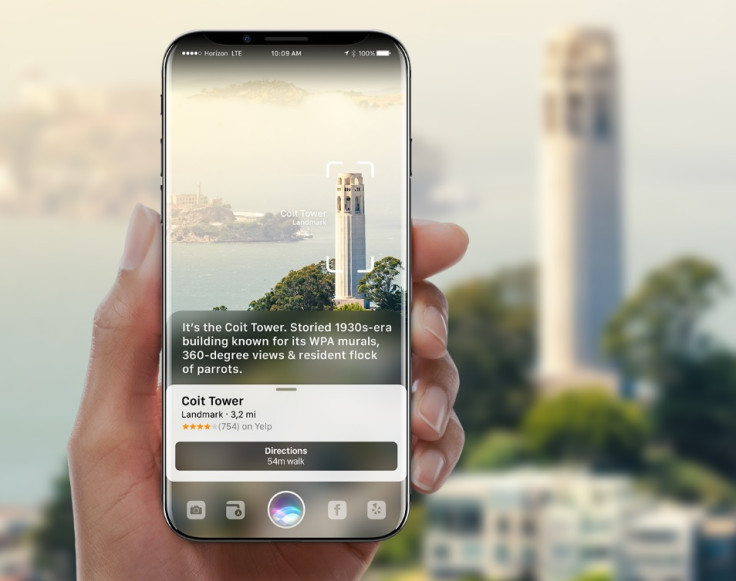 As the next iPhone draws ever closer and the rumour mills are more convinced than ever that Apple will usher in a major new handset design for the phone's tenth birthday, graphic designers are helping us imagine what it might look like.
The latest slick – and actually rather believable – offering is this, by Hungarian designer Gabor Balogh. Here we see what an iPhone with augmented reality might look like, using the rear camera and internet connection to help Siri explain the world around you.
The concept envisions a system whereby the rear camera is activated when you raise the iPhone, adding a blurred view ahead to the background of the operating system. Open Siri and the image become clear; ask Siri what it is you are looking at, she she will annotate your view accordingly.
In a blog post on his website, Balogh explains: " If raised, the environment is visible in the background of the home screen in a semi-transparent way, indicating that you can unveil it by pressing the digital Home button. Same way as now, but Siri would be present in augmented reality. Siri would now not only listen to you, but would see the world. It would recognize objects, know where you are, what your activity is and what you probably need in that moment."
Ask Siri "what's that tower?", point the camera at it, and she will tell you either out loud, or with captions on screen, complete with directions on how to get there.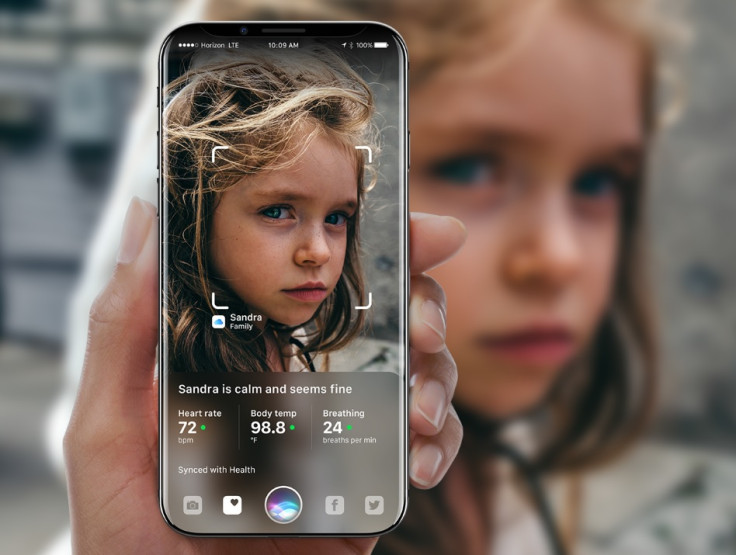 Balogh has also headed down the well-trodden path of elongating the display to the top and bottom edges of the handset, and adding a series of virtual buttons to the area either side of the Home button. When asking Siri about an object or building ahead, these buttons give shortcuts to walking directions, the camera, Facebook and more. What appears in this space would change depending on the app you have open.
Finally (and perhaps stretching things a little beyond what is currently possible), Balogh shows how the augmented reality feature could be used to check the health of family members. A render shows the new iPhone being pointed at a child, who is recognised and named; the phone then shows their heart rate, body temperature and breathing rate, along with a message saying they are "calm and seem fine".
With the next Apple handset – expected to be called either the iPhone 8, or use a name reflecting its tenth birthday – still at least six months away, these renders and our own imagination are all we have for now. But come September we hope this the route Apple takes; the iPhone's basic design hasn't changed since 2014 and if a larger screen can be squeezed into the same size body – with some augmented reality goodies thrown in – we are all for it.