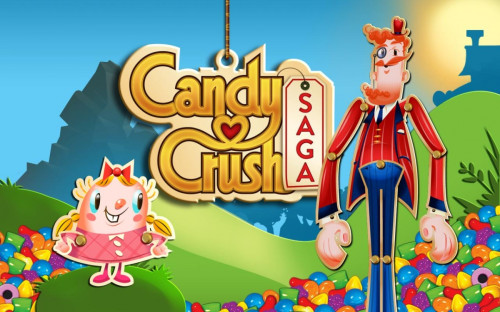 A new report has found that in 2013, for the first time ever, spending on smartphone games on both iOS and Android has surpassed that of game-optimised handheld consoles such as the PS Vita and Nintendo 3DS.
According to data from the "App Annie Index: 2013 Perspective", both Apple's App Store and Google's Play store experienced a major surge in revenue from games - highlighting the trend of consumers using their mobile devices for gaming far more than traditional portable gaming consoles.
While the revenue from handheld gaming consoles surpassed that of both Android and iOS mobile games at the beginning of 2013, in the last 12 months, the revenues for both Android and iOS games have doubled, while handheld gaming has lost a third of its revenue market share.
Freemium
Apps that use a freemium business model now contribute to 93% of the total app revenue for 2013, and this model has been so successful in gaming that it is now being used in non-gaming apps for messaging, music, news and dating.
Freemium apps are free to download from app stores, but charge for in-app purchases if you want to unlock special upgrades or additional content within the app.
The most downloaded mobile game of 2013 - King's Candy Crush Saga - used this model to good effect as did Kiloo's Subway Surfers and Imangi's Temple Run 2 which were the second and third most downloaded games of 2013 respectively.
Revenue
Interestingly, when it comes to revenue earned from gaming apps, Candy Crush Saga only placed second in the top rankings, behind the hugely popular GungHo Online's Puzzle & Dragons - which has a huge user base in its native Japan, with GunHo looking to grow globally with the launch of English and Korean versions.
King's Tommy Palm told Valley Wag in July 2013 that 70% of Candy Crush players that reached the last level (at the time, level 385, but now there are 515 levels) hadn't spent any money on in-app purchases to get through the game.
If looking at the most downloaded mobile apps outside of gaming on the iOS App Store and Google Play, the top ranking app was Facebook, followed by WhatsApp and Skype.
The most revenue earned by a non-gaming app in the world was Line, a Japanese-based app similar to WhatsApp which has a global subscriber base of 300 million.
The report reveals that the US continues to download the highest volume of apps in the world, followed by China, Japan and the UK.