Despite disbanding over 20 years ago, seminal indie rock band The Smiths made a strong contemporary political statement for Record Store Day 2017 – etching "Trump will kill America" on their vinyl release.
The Manchester four-piece, who formed in 1982, featuring vocalist Morrissey, guitarist Johnny Marr, bassist Andy Rourke and drummer Mike Joyce, released a 7in vinyl to support the event on Saturday (22 April), containing two previously unreleased tracks.
This included an A-Side demo mix of The Boy With The Thorn in His Side, taken from 1986's The Queen is Dead, alongside an "early Drone Studios version" of Rubber Ring, which details the awkward coming of age struggles throughout adolescence.
Eagle-eyed buyers quickly noticed that, aside from the music, the UK exclusive featured a direct rebuke of the current White House administration, proclaiming "Trump will kill America".
The statement comes amid US President Donald Trump's increasing tendency to flex America's military might with potentially perilous consequences.
In April alone, the Republican destabilised relations with Russia by launching unilateral missile strikes on Syria, threatened nuclear war with North Korea, and dropped the so-called "mother of all bombs" on Isis targets in Afghanistan.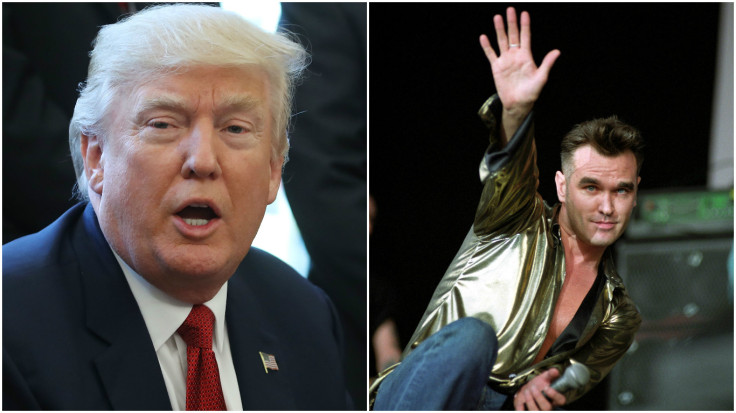 In what can be seen as a further word of warning, Rubber Ring concludes with the line "you do not want to believe, you are sleeping" and originally featured on the Louder Than Bombs compilation album, first released by the band's American record company, Sire records.
The politicised nature of the latest release is far from a first for the band, who split in 1987. Morrissey, a devout vegetarian, pushed for the band's second album to be called Meat is Murder, while a strong anti-Thatcherite message runs throughout the band's lyrics.
The outspoken frontman has also persistently hit out at the British monarchy.
Made exclusively available through independent record shops for Record Store Day, the new vinyl joined 500 other releases on vinyl, picture disc, cassette and more, in a bid to maintain the culture and industry amid the rise of digital streaming.
Other big-name artists to be involved included David Bowie, Prince, The Cure and Iggy Pop, who celebrated his 70th birthday on 21 April.
The event has helped vinyl record sales hit a 25-year high, with more than More than 3.2m LPs sold in 2016.