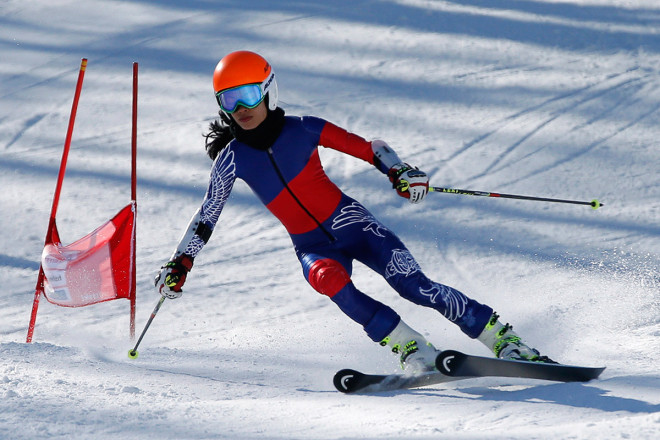 Unlikely Olympian and violin virtuoso Vanessa-Mae Vanakorn made her debut in the women's giant slalom on day 11 of the Sochi games.
The petite 35-year-old finished in last position and is the only Thai athlete in the games, qualifying to represent the nation having been born in Singapore to a Thai father and Chinese mother before being brought up in England.
Vanarkorn qualified for the games last month having started skiing aged four.
The Olympian has also sold more than 10 million records worldwide since making her professional musical debut aged ten.
Ahead of the competition, Vanakorn was reportedly under no illusions regarding the talent of her more experienced competitors. She was ranked 2,253rd in the world and is only the third Thai competitor ever to compete in a winter games.
"If I end up last I have no problem with that," she said.
"I know that I spent six months training. Other athletes have been training since they were six years old so that's something you can't compare.
"I just want to have a good time. I want to have two fun runs that I can say I'll remember for the rest of my life."
While Vanakorn is the lowest ranked skier in the event, she has received praise from her impressed competitors.
Three-time Olympic champion Maria Hofl-Riesch of Germany said: "I find it thrilling that people like that [are here].
"When you see Vanessa-Mae, she's so small and fragile, you can't imagine how she can finish a run like that or even hit a gate.
Vanakorn concluded: "To be here at the Olympics is a once in a lifetime opportunity and I feel so blessed to have this chance to go from artist to athlete, to just experience this is surreal almost."