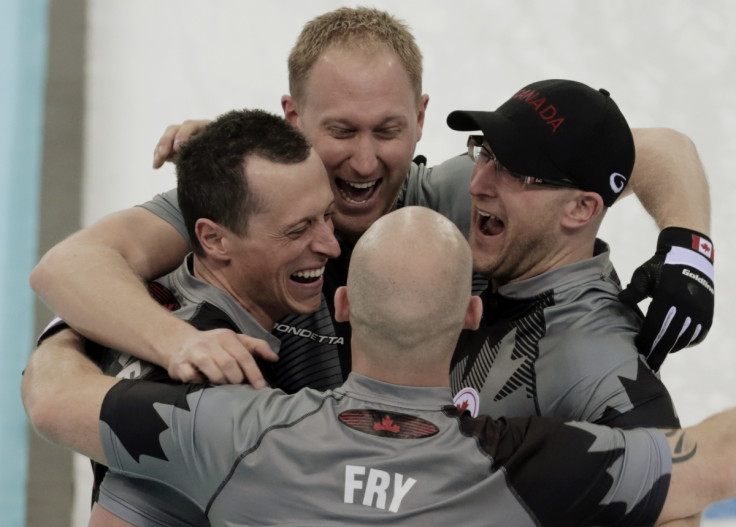 Friday's events at the Sochi Winter Olympics 2014 saw Canada and the Russian Federation bag two gold medals along with one for Ukraine women.
With seven gold medals for the taking, the Ukrainians raced away to glory winning the Women's 4x6km Relay in Biathlon. Juliya Dzhyma, Olena Pidhrushna and twin sisters Valj and Vita Semerenko finished the race in 1:10:02.5 while Yana Romanova, Ekaterina Shumilova, Olga Vilukhina and Olga Zaitseva representing the hosts finished 26.4 seconds behind at 1:10:28.9.
Marielle Thompson registered her first ever Olympic gold after winning the Ladies' Ski Cross event while her compatriot Kelsey Serwa finished second. Meanwhile, their male counterparts ousted Team Great Britain for the gold in the final of Men's Curling led by skipper Brad Jacobs. The defending champions defeated David Murdoch's rink 9-3, putting the game beyond their opponents' reach in the eighth end.
Russia's two gold medals came in Men's Speed Skating with wins in 5000m Relay and 500m race. Victor An, Semen Elistratov, Vladimir Grigorev and Ruslan Zakharov finished the race setting a new Olympic record time of 6:42.100 while Victor An claimed victory in the shorter format of the race at 41.312 ahead of China's Dajing Wu and Canada's Charle Cournoyer, who finished second and third clocking 41.516 and 41.617 respectively.
The USA added another medal to their tally after Mikaela Shiffrin won the Women's Slalom beating Austria's Marlies Schild by a narrow 0.53 seconds. Shiffrin finished with a total time of 1:44.54 while Schild clocked 1:45.07 to take the silver.
In the Ladies' 1000m Speed Skating, Korea's Seung-Hi Park beat China's Kexin Fan and compatriot Suk Hee Shim to the top of the podium completing the race in 1:30.761.
Norway remain on top of the medals chart with 10 golds after winning half of that tally in the last four days. In all, the US have amassed the highest number of medals in the ongoing Winter Olympics with 27, while the hosts are on their tails with 26.
Take a look at the top five nations in Sochi before the athletes vie for a place at the top of the podium once again on Saturday.
Rank Nation Gold / Silver / Bronze - Total
1 Norway 10 / 4 / 8 - 22
2 Russian Fed. 9 / 10 / 7 - 26
3 Canada 9 / 10 / 5 - 24
4 USA 9 / 7 / 11 - 27
5 Germany 8 / 4 / 4 - 16
For a full list of medals tally check the Sochi official website.
'Find The Data' provides a complete list of medals won in the ongoing Winter Olympics by all nations.