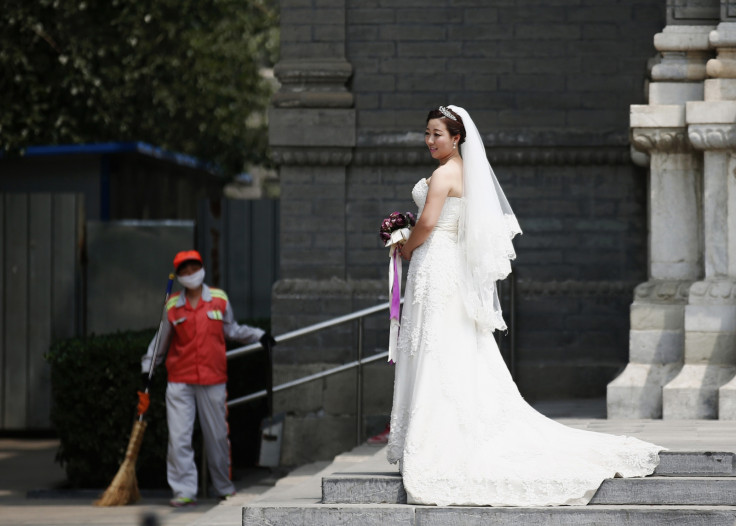 China's sharp rise in divorces has been blamed on social media as couples spend too much time chatting online instead of speaking to each other.
The number of couples getting divorced has risen from 2.68 million in 2010 to 3.64 million in 2014, according to the Ministry of Civil Affairs. The divorce rate has been on the increase for the past 10 consecutive years.
"I never thought technology could break down a marriage but I handled a divorce case triggered by QQ (messaging tool) in 2011 and have since seen other similar cases," said lawyer Liu Lin from the Bejining Shuangli Law firm, reports China Daily.
Nine of the 10 divorce cases handled by Liu involves disputes triggered by social media, he said.
The rapid growth of social media, especially online instant messaging services, has reduced the time given to personal, face-to-face communication, something which is essential to sustain a marriage, he said.
"If a housewife uses WeChat (instant messaging service) day and night, it can create incompatibility between the couple and stop them from communicating," he said.
Another element to the rising divorce numbers can be attributed to the "fake" divorces where couples part ways to get around restrictions on buying properties or to enrol their children in particular schools.
Liu said parents who do not have a Bejiing household registration often divorce to allow the woman to pay a man with a Beijing registration to marry her, paving the way for her to enrol her child in one of the city's public schools.
Once the child has successful entered the school, the mother divorces the man and remarries her first husband.
Other challenges are include the higher expectations of marriage and the need to commute long hours to work, which put a strain on relationships, Wang Jun, a specialist at the Beijing Weiqing Marriage Consultants said.