UK: Father jailed for marrying 14-year-old daughter off to 30-year-old man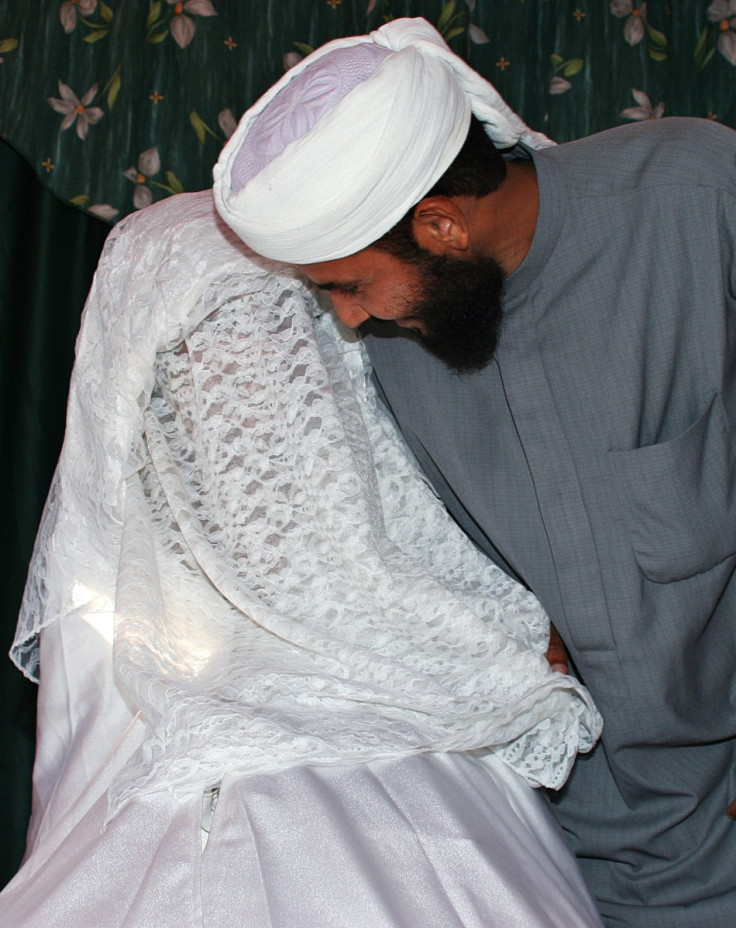 A father has been jailed after he forced his 14-year-old daughter to marry a man in his 30s.
The wedding was conducted in Bengali by an imam on the child's birthday at the family home in Longsight, Manchester, in 2013 while the girl's siblings were at school.
The case came to light when the girl ran away from home and flagged down a passing police car. She reported that she had been sexually assaulted" by her "husband."
At the hearing at Manchester Crown Court it was revealed that the girl had no understanding of what was happening during the ceremony and was 'pinched' by a relative at certain points to indicate when she should speak to indicate her consent to the alliance.
The court heard how relatives came up to her bedroom and dressed her in "wedding finery and jewellery".
The prosecution Elizabeth Nichols said her father was subject to "cultural pressures" from others in the community and he was 'not alone' in facilitating the marriage, but that he was "uniquely placed" to protect her.
Nichols said the girl felt she had "no alternative'"but to go through with the arranged marriage.
"She was woken on the morning of her 14th birthday and told that she was to remain home from school because she was to be married. She was taken downstairs where the ceremony was performed in Bengali by an imam.
"She says she did not understand the language. An aunt stood behind her and pinched her at the appropriate time for her to speak."
The court heard she was immediately taken back upstairs after the ceremony and undressed.
Nichols said: "This was done so that when the other children returned, they would not think that anything extraordinary had happened. She told the police officer that she had been forced to take part in a marriage and said that her husband had forced her to have sexual intercourse, which was the trigger for her to run away."
The man she was forced into marrying is now believed to be in Bangladesh but is not being sought by the police. Her father was in Bangladesh at the time she ran away but returned home at once and surrendered.
Victim betrayed by her father
A judge said she had been "betrayed" by her father, who admitted child cruelty, and exposed to the risk of 'long-lasting harm'.
In initial interviews he denied that a wedding ceremony had been arranged telling police that a birthday party had taken place and the imam attended to give his daughter a blessing.
But the court heard that the court was told that the victim has become a 'strong young woman' who now 'knows her own mind' and is 'desperate' to return home.
Bunty Batra, defending, said: "He did not envisage or wish any harm to come to his daughter. He would never have consented, and did not consent, to any physical contact. The marriage, in my submission, is clearly void. The complainant has not given her consent. A message has clearly has to be sent out to communities. Values and beliefs have to be adapted."
Judge Patrick Field QC said the ceremony was "beyond her understanding" because she didn't speak Bengali.
He told her father: "It was not your intention that there should be any physical contact between husband and wife until she was 18. But this case is brought against you because you are her father. You owe to her certain grave duties. Duties to nurture and to protect your daughter during her childhood. You were in breach of those duties. By forcing her into this union you betrayed her. It is important to stress that the law of England and Wales is that young girls should be free from such a threat and the courts will be diligent in enforcing this law."
The girl's father was jailed for 14 weeks. Neither the girl nor her father can be identified for legal reasons.
© Copyright IBTimes 2023. All rights reserved.