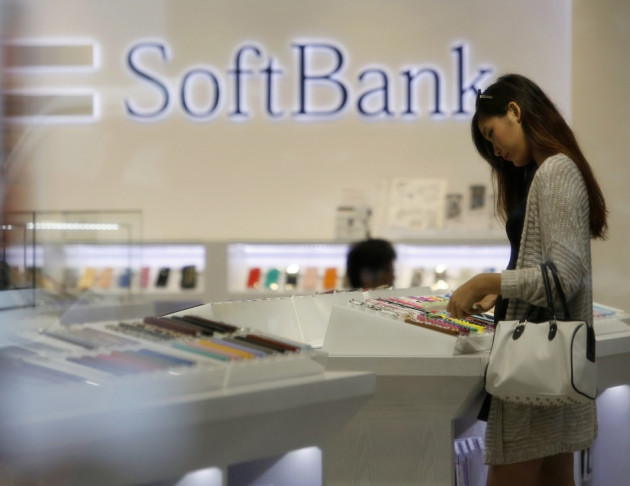 Japanese telecom major Softbank raised its acquisition offer for the third-largest US phone carrier Sprint Nextel as it looks to resist a counter bid from Dish Network.
Softbank said it will increase its offer for the US wireless operator to $21.6bn (£13.9bn/€16.3bn) from $20.1bn. Under the revised deal, an extra $4.5bn cash will go to existing Sprint shareholders and Softbank will increase its stake in the firm to 78% from 70% envisaged in the previous offer.
The revised offer is still lower than Dish Network's rival bid of $25.5bn.
"Our transaction offers significant value for Sprint stockholders and the opportunity to realise that value in just a few weeks, without the risks associated with any other potential transaction," said SoftBank CEO Masayoshi Son.
Sprint's second-biggest shareholder hedge fund Paulson & Co, who previously backed the Dish bid, is now favouring the revised offer from SoftBank. In a key shareholder vote to weigh the deal, Paulson will tender its vote in favour of the Softbank offer.
If SoftBank, which is led by billionaire founder Masayoshi Son, wins approval from Sprint shareholders at a meeting to be held on 25 June, it would be the largest overseas deal by a Japanese firm.
Dish, which has until 18 June to submit a fresh offer, said in a statement that it would analyse the revised offer and consider its options. Dish's billionaire chairman Charlie Ergen said last month he could seek the assistance of a bidding partner and even sell off non-core assets if the bidding war became too fierce.
Sprint, however, said that it is not expecting an improved offer from Dish.
"We have expended substantial time and energy engaging with Dish over the past nine weeks, including an extensive due diligence process, but these efforts did not lead, in the special committee's view, to a proposal that was reasonably likely to lead to a proposal superior to SoftBank's," said Larry Glasscock, chairman of the special committee of the Sprint board of directors.
Dish and some US officials had earlier raised concerns over the takeover, saying Softbank's use of Chinese networking equipment could make US networks victims to Chinese hacking. Nevertheless, the US regulator cleared the deal last month as they found no security issues with the deal.
Still the counter bid from Dish was an obstacle for the Japanese firm in its international expansion. It had reportedly entered into talks to acquire Deutsche Telekom's controlling stake of wireless provider T-Mobile US, as an alternative expansion plan if the Sprint deal gets costlier or delayed.