Solar Impulse lands in China after 22-hour flight from Myanmar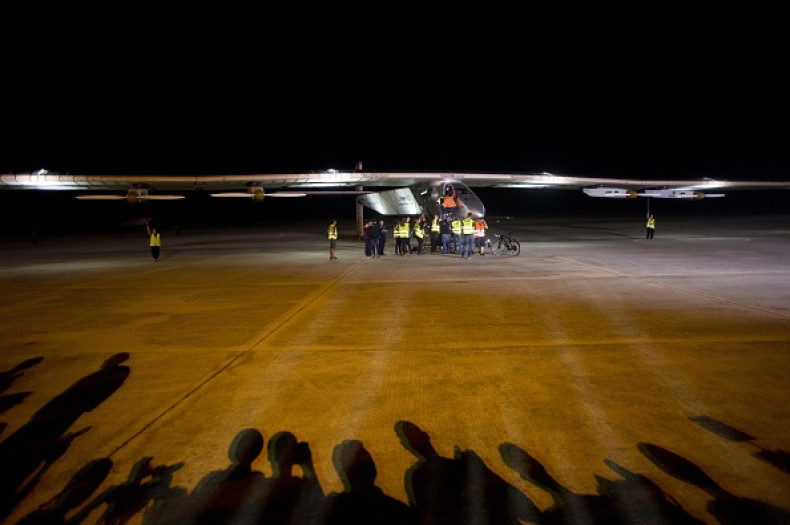 Solar Impulse 2 landed in China early on 31 March, completing the fifth leg of its landmark journey around the globe powered solely by solar energy.
"We are tired, but we are still very, very happy to be in Chongqing," said mission engineer Michael Anger on the project's website.
The solar-powered plane landed in the southwestern Chongqing city's airport, with pilot Bertrand Piccard completing a 22-and-a-half hour flight from Myanmar.
It was scheduled to promptly travel forward to Nanjing from Shanghai, however the flight was postponed due to bad weather and safety concerns.
"In China, it was demanding... especially for Bertrand, but also for the team preparing two flights in a row and then this afternoon cancelling the second flight due to bad weather in Nanjing."
Piccard battled severe cold temperatures of up to -20 degrees Celsius in the cockpit as the solar plane flew above Chinese provinces of Yunnan and Sichuan.
Flight director Raymond Clerc for Solar Impulse said in a video interview on the project's website that the flight from Mandalay to Chongqing was the most difficult.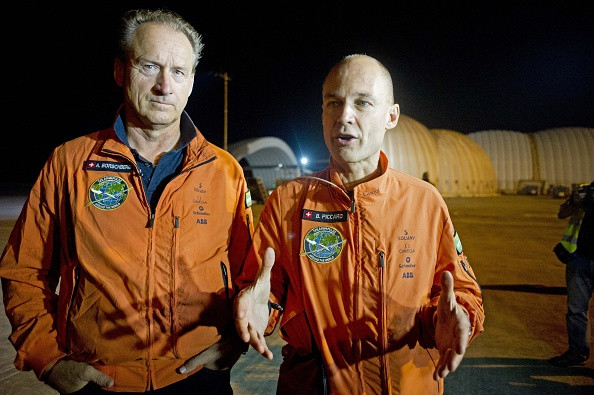 Swiss pilots Andre Borschberg (L) and Bertrand Piccard (R) of Solar Impulse 2, the world's only solar-powered aircraft, speak to the press before taking off plane at the Mandalay International Airport in Myanmar on March 30, 2015.
Getty
Solar Impulse 2 follows 13 years of research and testing by Swiss pilots Andre Borschberg and Bertrand Piccard.
"This project is a human project, it is a human challenge," said Borschberg, the co-founder and chief executive of Solar Impulse.
The plane is powered by over 17,000 solar cells that have been built into its wings.
Muscat was the first of the 12 planned stops on Solar Impulse 2's journey around the world from Abu Dhabi with a total flight time of around 25 days spread over five months.
"We want to share our vision of a clean future," said Piccard, chairman of Solar Impulse.
"Climate change is a fantastic opportunity to bring in the market new green technologies that save energy, save natural resources of our planet, make profit, create jobs, and sustain growth."