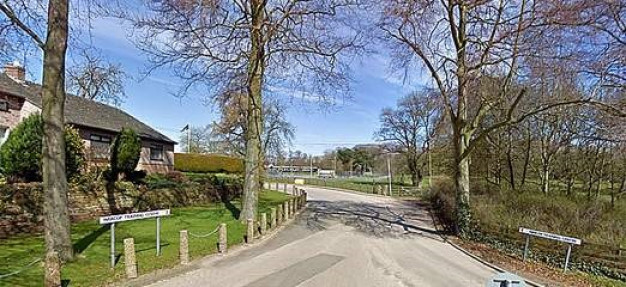 A soldier has been killed and two others injured at the Army's Warcop Training Centre in Cumbria.
The incident occurred when a military vehicle overturned at the army training base.
An air ambulance, a rapid response vehicle and a land ambulance attended the scene but one casualty was dead on arrival.
A spokesman for the Ministry of Defence (MoD) said: "We can confirm that there has been one fatality in an incident at Warcop training this morning. Next of kin have been informed. Another person was injured. An investigation is under way to establish what happened."
The 19-year-old soldier who survived the incident was flown to the James Cook University Hospital in Middlesbrough with chest and back injuries. He was described as "stable on arrival".
A third soldier was treated for minor injuries but was not taken to hospital.
Warcop is used by the MoD as a live firing area.
The training base, which covers 24,000 acres of land, was first established during the Second World War as a tank gunnery range and is still used by tanks and training military personnel driving on rough terrain.