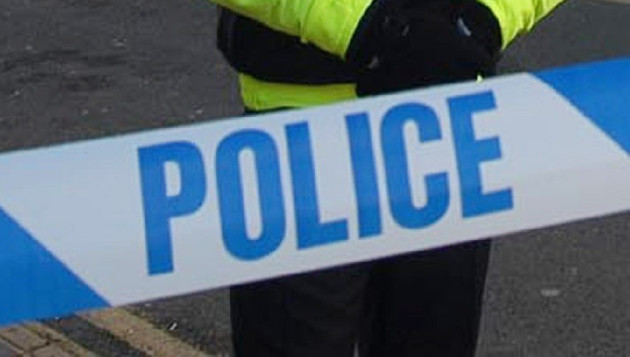 A British soldier has been arrested on suspicion of terrorism offences after a nail bomb was discovered at a house in Salford.
Police said a 19-year-old man was arrested at an army base in Paderborn, Germany after police found the bomb at an address in Patricroft.
The suspect was flown back to the UK where he was questioned on suspicion of Section 57 of the Terrorism Act. He has now been bailed until January.
An army disposal unit was brought in to dismantle the bomb and the surrounding area was cordoned off as a precaution.
Police also recovered "several items of literature which could be viewed by some as potentially inflammatory" from a house.
The material was reported to be extreme right-wing leaflets.
A 20-year-old man was arrested on suspicion of possession of abusive images and was bailed pending further enquiries.
A Greater Manchester Police spokesperson said: "Police have arrested a man in connection with the investigation into a suspicious device found in Salford.
"A 19-year-old man was on 2 December 2013 arrested on suspicion of Section 57 of the Terrorism Act. He has now been bailed until January.
"Shortly before 1.30pm on 28 November 2013 a warrant was executed at an address on Mellor Street in Patricroft.
"During a search of the property on Mellor Street, a suspicious device was found. A cordon was put in place and a number of residents were evacuated as a precautionary measure.
"Specialist officers assessed the device and were later able to confirm it was no longer a threat to the community."
An Army spokesperson said: "We can confirm that an individual has been arrested on charges linked to the discovery of a suspicious device in Salford on 28 November 2013.
"Greater Manchester Police is investigating this and it would be inappropriate to comment further during the ongoing investigation."