Somalia: Al-Shabaab Stones Alleged Rapist to Death 'To Show Power of Sharia'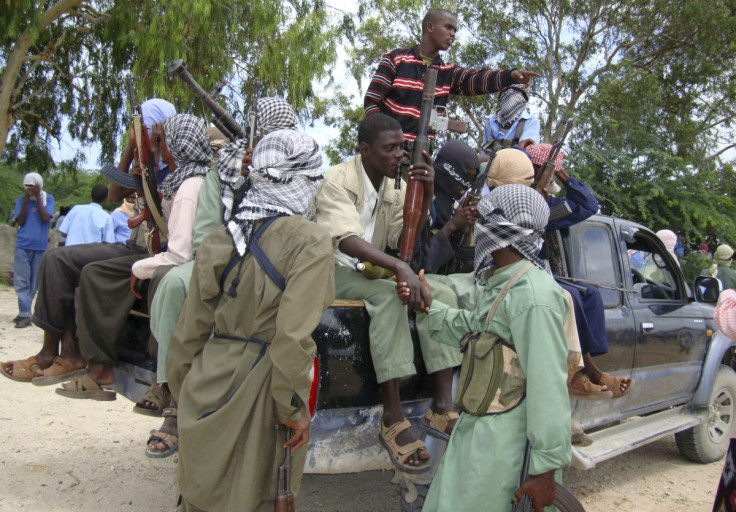 A Somali man accused of rape has been stoned to death by terror group al-Shabaab.
The 18-year-old man allegedly abused his female victim at gunpoint in the outskirts of her village, in the Lower Shabelle region.
"This shows we have the power to sentence anyone who breaks Islamic law," Sheikh Mohammed Abu Abdalla, the self-styled al-Shabaab governor for the region, told Reuters.
The insurgents added that the 28-year-old victim will receive compensation over a period of two years, and the final sum will be equivalent to a dowry payment.
Al-Shabaab, which means "The Youth", is a Somali terror group affiliated to al-Qaida. It aims to overthrow the Somali government and impose its own version of sharia law in the country.
The group recently pledged allegiance to its new leader, Sheikh Ahmed Umar, after his predecessor Ahmed Abdi Godane was killed in a US air strike in Somalia.
The insurgents controlled Mogadishu and the southern region of Somalia from 2006 until 2011, when it was defeated by African Union (AU) peacekeepers. The group is losing territories due to an ongoing offensive by Somali and AU troops.
The terrorists claimed responsibility for a four-day-long siege at Westgate shopping mall in Nairobi in 2013, in which 67 people were killed.
The attack was believed to have been carried out in retaliation to the 2011 Linda Nchi military operation, which saw the deployment of Kenyan troops in Somalia to counterattack the militants.
In October, the US Embassy in Ethiopia warned that the Somali terror group could be planning to attack the Ethiopian capital, Addis Ababa.
© Copyright IBTimes 2023. All rights reserved.