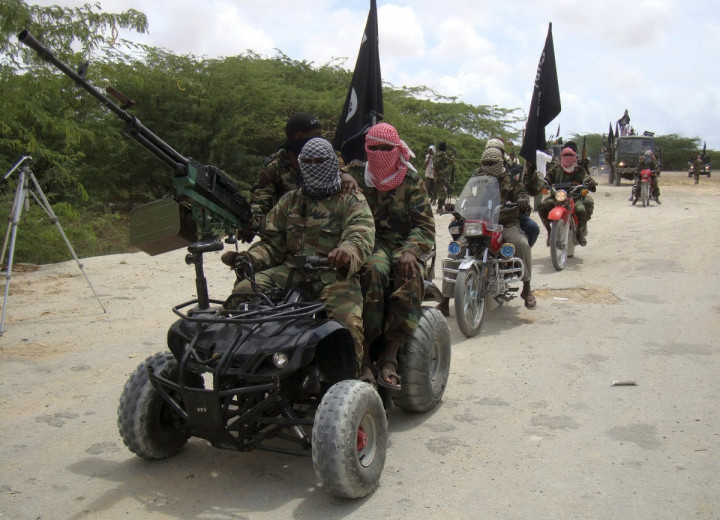 Somalia's militant group al-Shabaab has pledged allegiance to its new leader Sheikh Ahmed Umar, after his predecessor Ahmed Abdi Godane was killed in a US air strike.
The militants announced they unanimously chose the new leader in an online statement in which they also vowed to avenge Godane's death.
Very little is known of Umar, who also goes by the name Abu Ubaidah.
He is believed to be his 40s and to come from the southern port town of Kismayo. He is also reported to have been very close to Godane.
A local elder who asked not be named told Reuters Umar had joined al-Shabaab in 2006 and, like Godane, is from the Dir clan, whose members live in central and southern Somalia, as well as in some regions of Ethiopia, Kenya and Djibouti.
He is believed to have participated in an internal purge carried out by al-Shabaab in 2013 to eliminate rivals.
An intelligence source who spoke under condition of anonymity told AFP that Umar is also believed to have been part of al-Shabaab's clandestine internal secret service known as "Amniyat", set up by Godane to expose rivals and informers.
However, another intelligence source said that Umar might not be the real new leader of the militants, who might have named a "ghost" or "given a pseudonym" as a deliberate tactic to protect their real head.
The strike against Godane came days after African Union troops and Somali government forces launched "Operation Indian Ocean", aimed at seizing key ports from the militants.
Al- Shabaab, which means "The Youth", aims at overthrowing the Somali government and imposing its own version of Islam in the country.
It controlled Mogadishu and the southern region of Somalia from 2006 until 2011, when it was defeated by African Union peacekeepers.