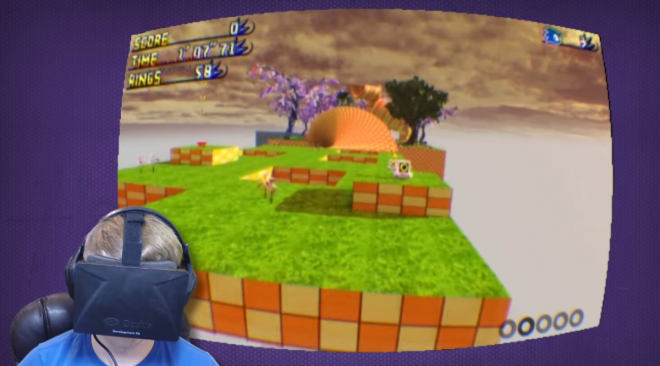 A Sonic the Hedgehog game is coming to virtual reality headset Oculus Rift.
Sonic GDK will give players the chance to see the world from Sonic's high speed point of view and unlike most recent Sonic games it actually looks pretty good.
Being a demo it's naturally simplistic, especially considering how new the virtual reality tech it requires to work is.
YouTube user Chadtronic has played the demo in a YouTube video which you can watch below.
"This is one of those games where if you kind of get woozy on those roller-coasters in theme parks I recommend you probably stay away from this one," he says.
Chadtronic has also posted a video of him playing a demo of Nintendo classic Super Mario 64, which you can see here.
Oculus was purchased by Facebook earlier this year in a deal worth a reported $2 billion (£1.2bn).