Sons of Anarchy Season 7 Spoilers: Gemma to Seek Forgiveness from Jax over Tara's Brutal Murder?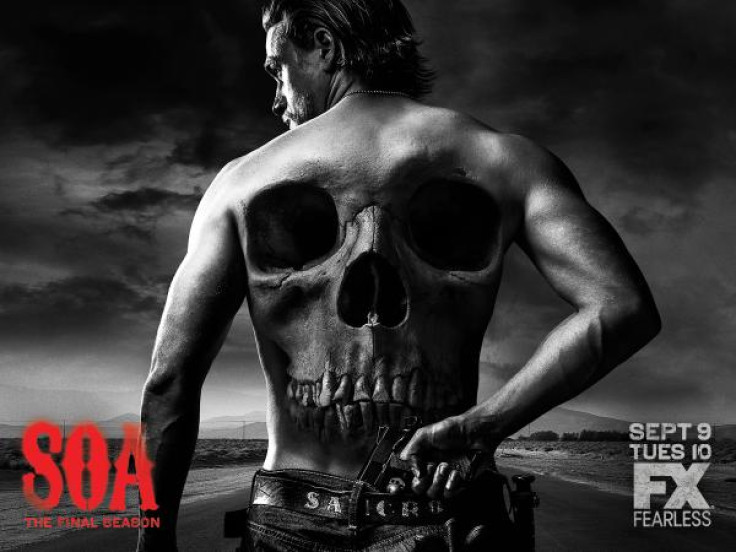 Sons of Anarchy Season 7 will premiere in September but juicy spoilers about the final season of Kurt Sutter's biker drama keep coming in to entertain fans.
The trailer and teaser of the upcoming show featuring the never-before-seen dangerous appearance of Jax Teller have kept fans guessing about his freshly turned reaper character.
The premiere episode picks up ten days after the death of Tara, the beloved wife of the SAMCRO president. However, a bewildered Jax will be seen behind bars for violating a parole.
Jax, who is in search of his wife's murderer, will go on a killing spree, eliminating everyone who comes in his way of vengeance.
But how will he react when he learns that it's his own flesh and blood, his mother, who killed his wife?
Executive producer and director Paris Barclay thinks that Gemma will eventually beg for forgiveness from Jax.
"It's impossible for Gemma frankly now. I don't think there's any coming back from before," Barclay told TV Guide.
"Even if she did it with the best of intentions, it's still beyond the pale. You know when Jax finds this out, it's not going to be pretty. After all, she can cover her tracks as long as she wants but sooner or later the chickens are going to come home to roost," Barclay said.
"And she's really going to have no place to go. I think she has to do what Gemma does, which is scramble and hope that it works out. And eventually I'm sure she has a plan to beg forgiveness and it may or may not work. May or may not work."
Christian Today suspects that Juice will be in a very tricky situation and will try to tell the truth about Gemma.
It will be interesting to see if Gemma will allow Juice to do so and if she will clean all the evidence of her direct involvement in the brutal crime.
Sons of Anarchy Season 7 premieres on FX on 9 September.
© Copyright IBTimes 2023. All rights reserved.