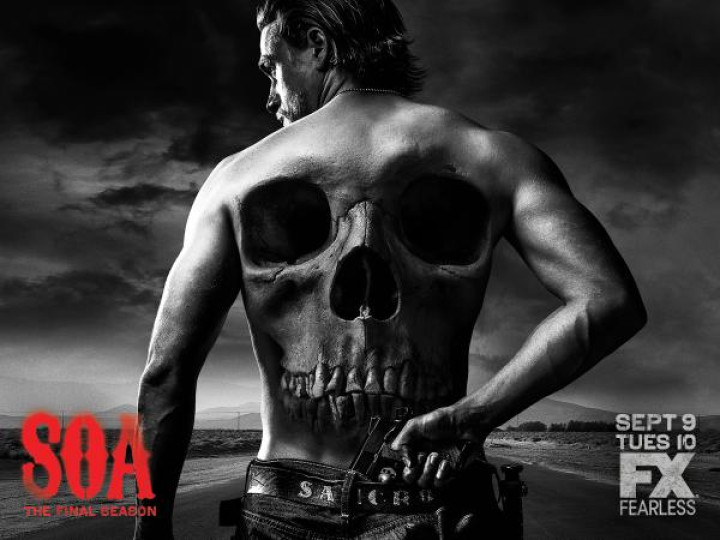 Sons of Anarchy season 7 premiered with a bloody bang as Jax Teller started his revenge journey against the 'supposed' killers of his wife Tara.
While the 90-minute episode started with the SAMCRO prince's agony, it slowly turned violent and brutal.
In order to avenge his wife's death, Jax mercilessly uses a meat fork to kill one of the Lin Triad members, who Gemma claimed to have seen near his house the night Tara was murdered.
His deadly revenge crusade will cause severe casualties and there are chances many of fans' favourite characters will not make it to the season finale.
Sons of Anarchy fans are still guessing about Jax's victim as show creator Kurt Sutter remains tight-lipped about the FX biker drama.
However, show producer Paris Barclay did reveal some spoilers about the death of a major character.
"They send me tweets about, like, 'Please save Juice!' I'm doing everything I can, but it may be in vain, I have to warn you," Barclay told E Online.
"I don't think you can expect Juice to make it to the end," he added.
While death is not new for SOA fans who are still recuperating from the exit of Tara last season, they have even urged the show creator to kill Gemma's character as soon as possible in season 7.
Sons of Anarchy Season 7 episode 2 Toil and Till airs on FX on 14 September.