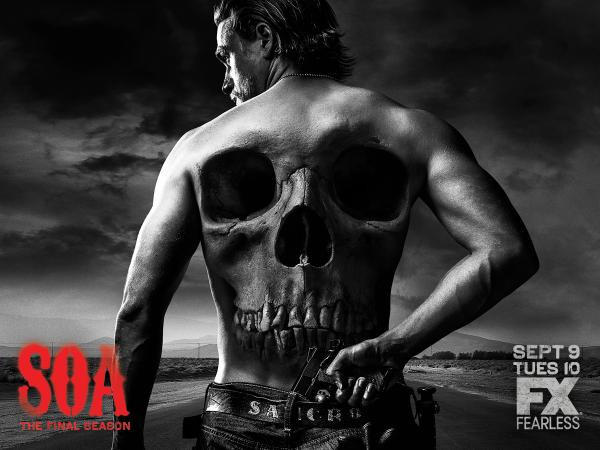 The eagerly-awaited first trailer for Sons of Anarchy Season 7 has arrived – and it looks like Charlie Hunnam's Jax is in for a rough ride.
The first trailer comprises part of the footage that was screened at the 2014 Comic-Con, featuring an incarcerated Jax beating up a fellow prisoner. The footage is intercut with more quick peeks at what is in store this season, reports Mashable.
After the death of his true love Tara (Maggie Siff) last season, Jax will be out for one thing in the show's final season premiere episode - vengeance.
The loss of Tara is clearly driving Jax emotional this season. On the outside, however, he seems to have refocused his attention on the club, saying at one point, "I already lost the woman I love; I'm not going to lose my club."
Jax won't be the only one who is going to have a rough season. Juice (Theo Rossi) helped Gemma (Katey Sagal) cover up Tara's murder and is now worried for his life should Jax discover the truth.
"Well, assuming he makes it through the whole thing, which isn't likely. Possibly related question: Who are they burying in the promo?!" speculates the Mashable report.
Check out the trailer below:
Sons of Anarchy Season 7 90-minute premiere episode will air on 9 September on FX.