With 2016 coming to a close, Sony has announced its own list of some of the best game trailers that graced our screens this year, from reveals and gameplay trailers to animated shorts and surprise announcements. According to Sony Social Manager Ryan Clements, "these are the top-performing videos from the PlayStation YouTube channel, along with a sprinkling of our personal favourites."
"We saw some tremendous reveals this year, including the recently released debut trailer for The Last of Us Part 2," Clements wrote in a blog post. "But there was so much more to watch, from the exquisitely animated action in the Overwatch "Alive" short to the latest trailer for supernatural samurai game Nioh."
Here's Sony's list of the best game trailers released this year:
1. Call of Duty: Infinite Warfare reveal trailer
Released in May, Clements praised the debut trailer for Call of Duty: Infinite Warfare for its glimpse of the "ferocious ground combat and pulse-pounding space battles that made Infinite Warfare a total rush."
However, the video, also posted on Call of Duty's YouTube channel, amassed a whopping 36.3 million views and 3.4 million dislikes over about 362,900 likes, making it one of the most disliked videos on YouTube. Many YouTube commenters criticized the popular series' move away from the realistic, Earth-based combat toward space in the far future.
2. Days Gone announcement trailer
At Sony's E3 press conference, the gaming giant revealed a visually-stunning glimpse of its upcoming open-world action-adventure called Days Gone. Set in the harsh wilderness of the Pacific Northwest two years after a devastating global pandemic, the new game by Bend Studio will have players take on the role of Deacon St. John, a drifter and bounty hunter "who rides the broke road, fighting to survive while searching for a reason to live."
"The long-awaited reveal of Sony Bend's latest, Days Gone blends the post-apocalypse with the exhilaration of the open-road," Clements writes. "An excellent piece of narration here."
3. Death Stranding reveal trailer
Arguably the most cryptic game trailer released in 2016, the debut trailer for Death Stranding by celebrated game developer Hideo Kojima has continued to intrigue and baffle fans this year.
Unveiled at Sony's E3 press conference in June, the trailer was deemed "a triumphant return of acclaimed developer Hideo Kojima, and a stronger push into the realm of the strange and supernatural" by Sony.
4. Detroit: Become Human - E3 2016 trailer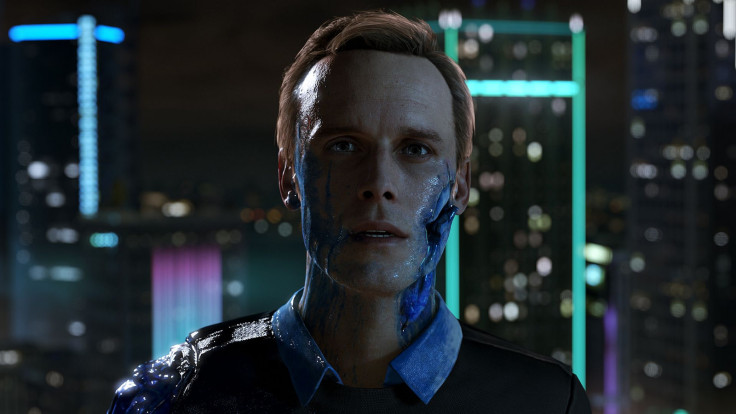 Sony's E3 conference this year also saw the release of an intense, gorgeous trailer for Quantic Dream's upcoming sci-fi thriller Detroit: Become Human that showed of a new playable character named Connor, an android and one of several playable characters in the PS4 exclusive. Director David Cage said players' decisions, strategies and actions in the game will drive the story of the game, leading to various different outcomes and consequences.
"The developers behind Heavy Rain and Beyond: Two Souls aim to evolve their interwoven narratives and jaw-dropping visuals with Detroit," Clements writes.
5. Doom launch trailer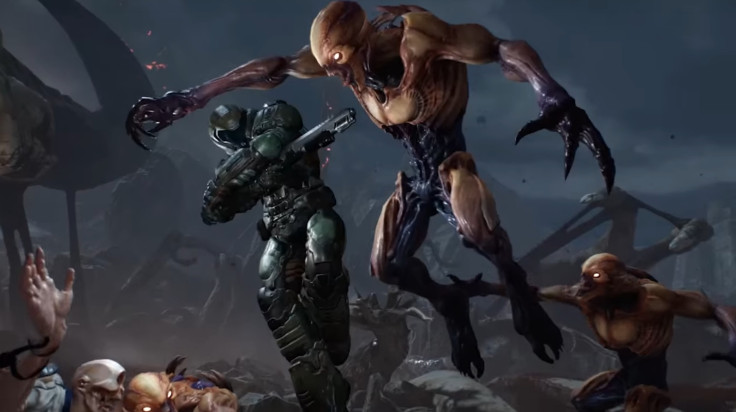 In May, Bethesda Softworks and id Software released the gory launch trailer for its new fiercely fast-paced shooter Doom featuring plenty of raging demons, gore carnage.
"The most metal first-person shooter you can find today, with a killer trailer to match," Clements wrote.
6. Final Fantasy 15 - E3 2016 trailer
At E3 2016, the team behind the long-awaited Final Fantasy 15 revealed a quick trailer of the game featuring some of the action, mechanics and crisp graphics featured in the game.
"A royal road trip finally takes shape after years of development," Clements wrote. "Add in a little Afrojack for good measure."
7. God of War - E3 2016 gameplay trailer
"One of the greatest reveals in video game trailer history," Clements writes. "And all because our iconic warrior was feeling a bit peckish."
During E3 this year, Sony announced the latest chapter in the successful God of War series with a long and emotional gameplay trailer. The video shows off a softer side of bearded protagonist Kratos who is shown teaching and guiding his son, Charlie, the art of hunting in the snow-covered mountains of Scandinavia. It also features a fierce, dramatic battle between Kratos and a titan during which Charlie accidentally fires an arrow into his father's shoulder.
"I thought your mother taught you to hunt," Kratos says, to which his son replies, "She did, but I never got to kill anything. She always did that part."
"Then it's time for you to learn," Kratos responds.
The trailer is also one of the most viewed trailers on PlayStation US' YouTube channel after Infinite Warfare.
8. Horizon: Zero Dawn - E3 2016 gameplay trailer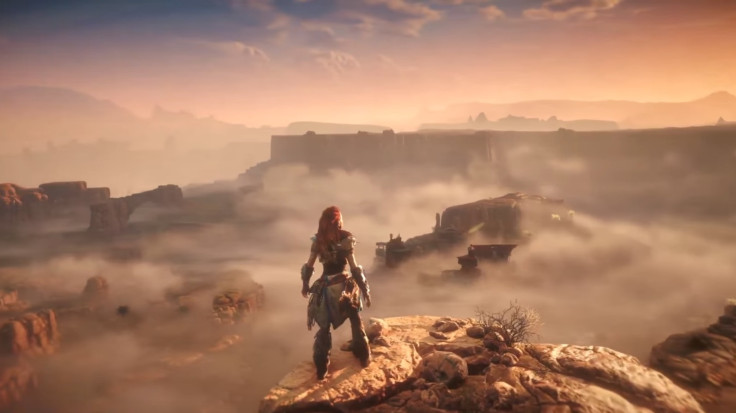 At E3 2016, Sony released a new, beautiful trailer for Guerrilla Games' upcoming open-world action adventure Horizon: Zero Dawn, giving players a nearly 9 minute-long look at the game's beautiful setting, gaming mechanics and towering, robotic creatures.
"Horizon: Zero Dawn is one of the most anticipated games of 2017, and after watching this video it's easy to see why," Clements wrote.
9. Injustice 2 announcement trailer
Warner Bros and NetherRealm Studios officially announced Injustice 2 at E3 2016, the sequel to the DC superhero fighting game Injustice: Gods Among Us with an exciting cinematic trailer.
They also announced that players will be able to "build and power up" the characters in the upcoming game, which features a massive selection of DC superheroes and supervillains.
"Players can play from the biggest DC roster ever offered in a fighting game, from classic fan favourites such as Batman, Superman, Supergirl and Aquaman, to astonishing new villains like Atrocitus and Gorilla Grodd," a press release read. "Battles will take place across arenas that have evolved in scale and span across iconic locations such as Metropolis, Gotham City and Atlantis."
10. The Last Guardian - E3 2016 trailer
E3 2016 also saw the release of a beautiful new trailer for much-anticipated The Last Guardian featuring some new footage and glimpses of the setting, gameplay, human enemies and another one of Trico's species.
"With a sweeping chorus and tremendous set pieces, this trailer does a superb job in teasing the emotional bond between boy and beast," Clements wrote.
11. The Last of Us Part 2 - PlayStation Experience 2016 reveal trailer
Revealed during Sony's PlayStation Experience event, the chilling debut trailer for Naughty Dog's The Last of Us Part 2 featured an angry, adult Ellie singing a ominous tune on an acoustic guitar with a dead body lying in front of her.
"I'm gonna find and I'm gonna kill every last one of them," she tells her father figure Joel.
Naughty Dog director and writer Neil Druckmann teased that Ellie and Joel are "back for another intense, harrowing and emotional adventure."
12. Marvel vs. Capcom: Infinite - PlayStation Experience 2016 reveal trailer
At PlayStation Experience 2016, fans got their first look at Marvel vs. Capcom Infinite that's set to release in 2017. The debut trailer showed off a few characters from both sides including Iron Man, Ryu and Mega Man X, besides Captain Marvel.
"Marvel vs. Capcom: Infinite will feature a variety of exciting and accessible single player modes and rich multi-player content for new players and longtime fans alike," Capcom said. "In addition to single player Arcade, Training and Mission modes, a visually stunning and immersive cinematic Story Mode will put players at the center of both universes as they battle for supremacy against powerful forces and a new villain."
13. Nioh - PlayStation Experience 2016 trailer
One of the best trailers shown off at the PlayStation Experience 2016 event was Team Ninja's brutal, Dark Souls-inspired action game Nioh that showed off some dramatic gameplay, new weapons and bosses.
"There's palpable anticipation behind Nioh, and it's clear why: with gorgeous visuals and a brutal campaign, Dark Souls fans are already clamoring for another challenge," Clements writes.
14. Overwatch - Alive animated short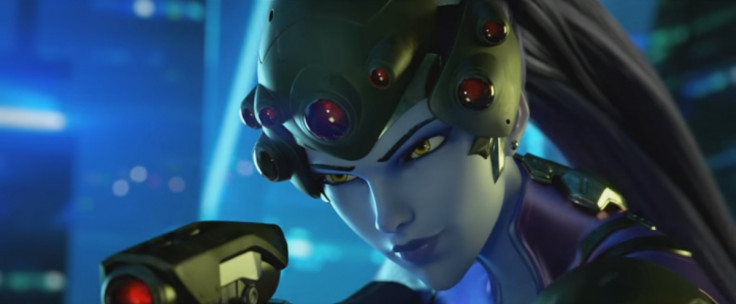 Blizzard Entertainment has released numerous cinematic animated shorts for its beloved, hero-based shooter Overwatch, which released in May, to flesh out the backstories of its colourful characters. One of its most popular episodes focused on story of the deadly French assassin Amélie LaCroix, also known as Windowmaker, who talks about living for the kill.
"Few games have been enriched so deeply by trailers," Clements wrote. "Overwatch is a special case, with vital story and character development being told through Blizzard's spectacular animated shorts.
15. Spider-Man - E3 2016 reveal trailer
Insomniac Games revealed a brand new Spider-Man title at E3 2016 with a new teaser trailer, making it one of the biggest surprises of Sony's conference. The exciting glimpse of the PS4 exclusive showed the web-slingng hero making his way around New York City and battling criminals with some impressive parkour skills.
Clements deemed it "an exciting chapter in the history of Insomniac Games."
16. Uncharted: The Lost Legacy trailer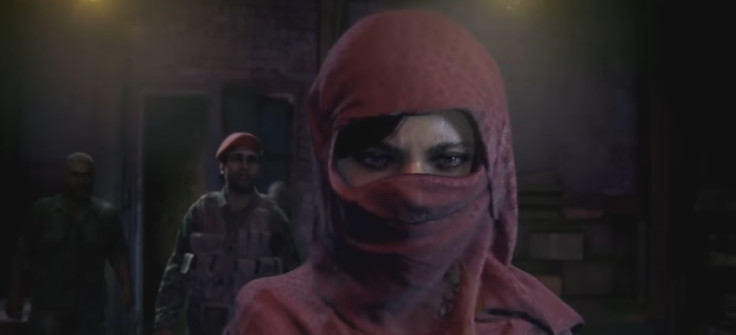 Developer Naughty Dog unveiled a brand new, standalone game at PlayStation Experience 2016 called Uncharted: The Last Legacy, which is expected to be shorter than Uncharted 4 but longer than The Last of Us expansion. The surprise reveal came towards the end of the nearly nine-minute long video showing a veiled woman sneaking her way through the alley ways of a war-torn city in India.
The woman, eventually revealed to be Chloe Frazer, battles several guards before she is saved by a mysterious woman who turns out to be Nadine Ross, the villain in Uncharted 4: A Thief's End.
"The Uncharted: The Lost Legacy trailer ranks up there with God of War in terms of grin-inducing reveals," Clements wrote. "Expertly crafted, and the perfect way to round out 2016."