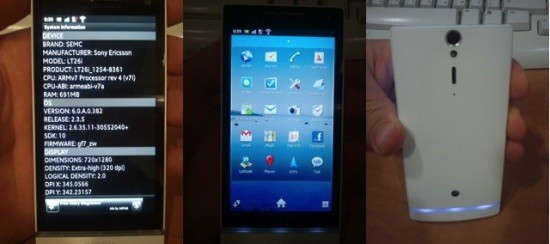 Reports have emerged suggesting the name and tech spec of Sony Ericsson's follow up to the high-end Xperia Arc has been leaked.
According to Phones4U's website, Sony Ericsson's latest high-end answer to Apple's iPhone will be called the Nozomi -- we too had images of giant noses when we heard the name.
Apparently the device is the alternative name for the previously rumoured Sony Xperia Arc HD handset. Phones4U printed what it alleged to be a photo of the, currently unconfirmed, device Monday.
According to its report the Nozomi will house an impressive 4.3 inch, 1280x720 screen and unbelievable 12 megapixel camera -- again none of this is confirmed.
Phones4U's tech site went on to allege that the device would run using a super fast, but unnamed, 1.5GHz dual-core processor. Also, as if this currently fictional superphone's spec wasn't already enough, the Nozomi will be powered by Google's frosty new Ice Cream Sandwich Android operating system -- again if true this would be awesome.
Though no exact price was mentioned, the device was reported as being set for release in early 2012, Phones4U specifically listed Febuary as the "most likely time of arrival."
At the time this article was written Sony Ericsson had not responded to requests for comment on the authenticity of the latest batch of Xperia Arc HD / Nozomi rumours.