Remember the "Bad Powerglove" that Mattel prepared for Nintendo in 1989? That $9,000 (£6,490) device was an attempt to bring two-dimensional games to 3D. But now, Sony is taking us a step ahead by bringing a gesture-based glove to virtual reality.
According to the latest application published by the US Patent & Trademark Office, the Japanese firm is working on a glove controller for virtual reality video games. The department has published two patent applications from Sony namely "a Thumb Controller" and "Glove Interface Object", first filed in October 2014.
According to the patent application pertaining to the glove interface object, the glove will incorporate a motion sensor, pressure sensor and touch sensor, to determine the movement of the finger, location of the finger and the length of the finger. "In some implementations, the glove interface object includes pressure sensors, mounted to various locations such as the fingertips and/or the palm, which are capable of detecting when pressure is applied to such areas and the magnitude of such pressure."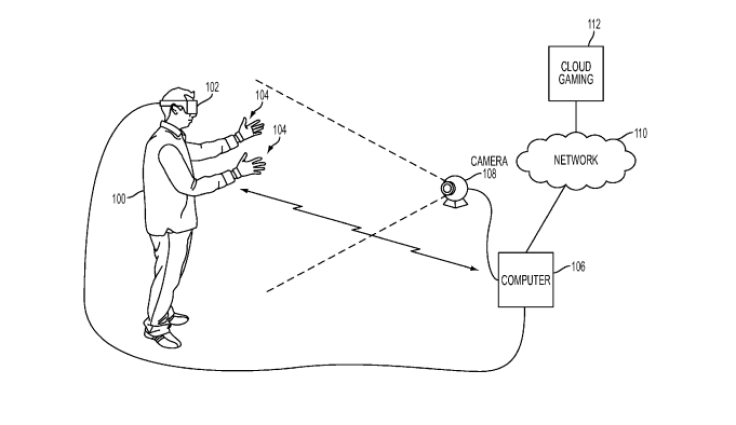 As shown in the image above, a player is wearing a head-mounted display (HMD) of glass and a glove interface object as a controller, connected to a computer or a gaming console.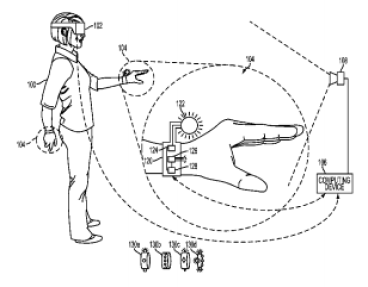 The glove interface object includes a bracelet, attached to a light controller, and other sensors connected in a circuit. Multiple users could wear these virtual gloves in a multi-player scenario, or one player could wear two gloves in a single player game.
Sony hinted that once the patents are successfully developed and implemented, the technology would have better applicability in the video games complementing Sony Playstation RTM, Sony Playstation2 RTM (PS2), Sony Playstation3 RTM (PS3), and Sony Playstation4 RTM. With this, players could point at objects, draw on a virtual whiteboard, lift and move virtual objects, shake hands, move items and perform more activities in the virtual world.
The tech firm has already developed a VR headset that is due to release in 2016. Sony is expected to reveal the details about the headset and its roadmap for VR in the upcoming Game Developers Conference (GDC), in which it is hosting a PlayStation VR event.