Sony Japan apologises after girl band wears Nazi-style uniforms in Halloween performance
The costumes were described as 'inappropriate and deeply offensive' by human rights campaigners.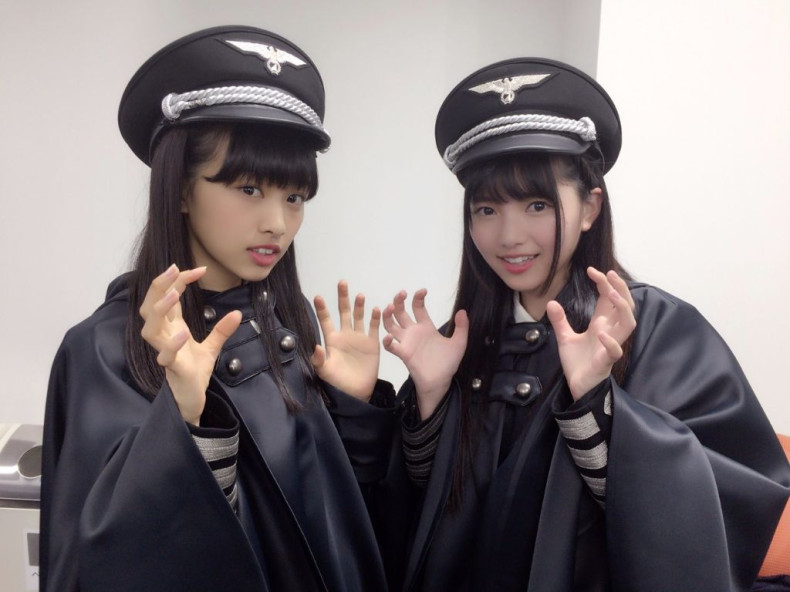 Sony Music Japan has apologised after a girl band signed to the label was criticised for wearing costumes that resembled Nazi uniforms.
For a Halloween-themed gig in Yokohama members of Japanese group Keyakizaka46 appeared on stage wearing dresses that looked like military greatcoats, black capes, and caps emblazoned with an eagle similar to the Nazi Reichsadler symbol.
The uniforms sparked widespread criticism on Twitter, and were described as "deeply offensive" by the Simon Wiesenthal Center in New York, a human rights organisation that combats anti-Semitism.
In a statement, Sony Music Japan said: "We express our heartfelt apology for causing offence … because of our lack of understanding.
"We take the incident seriously and will make efforts to prevent a reoccurrence of a similar incident in the future."
Earlier, the Simon Wiesenthal Center's associate dean Rabbi Abraham Cooper criticised the "inappropriate and deeply offensive presentation".
Rabbi Cooper said: "Watching young teens on the stage and in the audience dancing in Nazi-style uniforms causes great distress to the victims of the Nazi genocide."
He added: "Even if there was no harm intended by the group, that performance cheapens the memory of victims of the Nazis and sends the wrong message to young people in Germany and other countries where neo-Nazi sentiment is on the rise.
"We expect better from an international brand like Sony which has caused embarrassment to Japan."
Nazi-style imagery has been adopted by youth subcultures in several Asian countries, and in 2014 South Korean K-pop band Pritz was criticised for performing in costumes resembling Nazi uniforms.