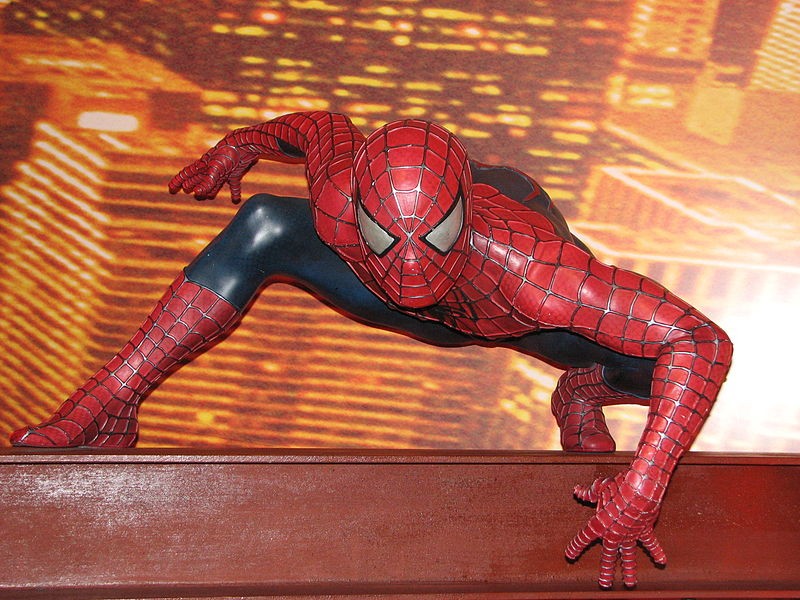 Peter Parker and his arachnid alter-ego Spiderman can't be portrayed on screen as a homosexual, or as a member of any non-Caucasian race, according to a leaked 2011 licensing agreement between Sony Pictures Entertainment and Marvel Entertainment.
Gossip website Gawker first reported on the leaked agreement, which has a list of draconian rules for Peter Parker and crime-fighting superhero Spiderman.
The list of "mandatory Spider-Man character traits" requires that the character:
Is male
Does not torture
Does not kill in defence of self or others
Does not use foul language beyond PG-13
Does not smoke tobacco
Does not sell/distribute illegal drugs
Does not abuse alcohol
Does not have sex before the age of 16
Does not have sex with anyone below the age of 16, and
Is not a homosexual, unless "Marvel has portrayed that alter-ego as a homosexual".
The agreement also includes a list of mandatory character traits Peter Parker must have, including:
That his full name is Peter Benjamin Parker;
He is Caucasian and heterosexual;
His parents become absent from his life during his childhood;
From the time his parents become absent he is raised by Aunt May and Uncle Ben in New York City;
He gains his powers while attending either middle school or college;
He gains his powers from being bitten by a spider;
He designs his first red and blue costume;
The black costume is a symbiote and not designed by him;
He is raised in a middle-class household in Queens, New York;
He attends or attended high school in Queens, New York; and
He attends or attended college in New York City.
The rules mean that Sony can depict other versions of Spiderman, as long as they don't share the same Peter Parker alter-ego.
This means that Spiderman can be black or gay, for example, but still won't be able to enjoy a couple of beers after a tough day spent fighting crime.
The information was disclosed in a massive data leak from whisleblower website WikiLeaks.
Spider-man is rumoured to be making cameo appearance in the upcoming Captain America: Civil War or Avengers 3 movies, after Sony and Marvel Studios came to a deal over the character's rights. Some fans are campaigning for this Spider-man to be Miles Morales /Spider-Man i
Some fans are campaigning for this Spider-man to be Miles Morales. Morales – a half-black/Latino 13-year-old – first appeared in Marvel's Ultimate Spider-Man comic series, and took on the mantle of Spider-man after witnessing Peter Parker's heroic deaths.