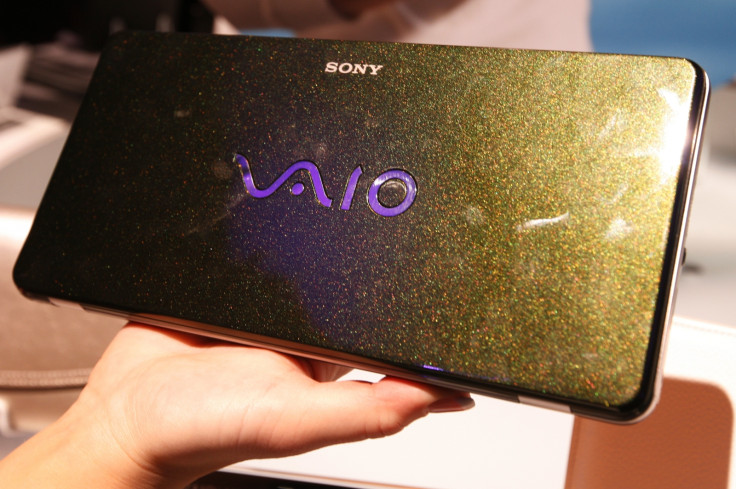 Sony is recalling as many as 1,700 Panasonic lithium-ion battery packs powering its Vaio series laptops due to overheating issue that could pose burn and fire hazard, although no such incidents have been reported so far.
According to the Consumer Product Safety Commission, which is charged with protecting people from the risks of injury or death associated with the use of several types of consumer products, the latest recall involves the battery packs installed in 18 models of Vaio series laptops. The battery packs were sold separately as well as installed by Sony as part of repairs.
The battery packs in this recall come with the model number VGP-BPS26 and part numbers 1-853-237-11 and 1-853-237-21, which can be found on the back side of the packs. The recalled model number of the Vaio series laptops are SVE15132CXW, SVE1513KCXS, SVE15134CXP, SVE1513MCXB, SVE15134CXS, SVE1513MCXW, SVE15134CXW, SVE1513MPXS, SVE15135CXW, SVE1513RCXB, SVE151390X, SVE1513RCXS, SVE1513APXS, SVE1513RCXW, SVE1513BCXS, SVE1513TCXW, SVE1513JCXW and SVE171390X.
Consumers having the above battery packs are advised to immediate stop using the recalled battery packs and go for a free replacement. But until the replacement version comes, you can use the laptop by directly plugging in the AC power only.
This is not the first recall for the Panasonic battery packs. In March Toshiba recalled 91,000 battery packs installed in 39 models of Toshiba Portege, Satellite and Tecra laptops. The recall was announced after the firm received four reports of battery packs overheating and melting issues, although there were no injuries associated with the recalled product.