The Consumer Electronics Show has always been a hotbed for tech giants to reveal their latest range of snazzy new television sets. This year it was no different as television aficionados were spoilt with a buffet of brand new 4K, Ultra HD and OLED televisions that will be coming to living rooms in 2016.
Samsung, Sony, LG, Panasonic and more all rolled out their latest flagship televisions at the CES in Las Vegas and consumers will be excited to hear these major manufacturers are taking the next step in the world of high-definition with HDR (High Dynamic Range) support on new TVs, which means greater contrast and colour on picture detail. Also with the new 4K Blu-Ray players announced this comes as a perfect pairing to indulge your eyeballs with insanely accurate video.
We got up-close to the best on show so if you're looking to upgrade your set or cursing at that TV you just bought in the Black Friday sales, here's the best of what you could be eyeing up this year.
Samsung KS9500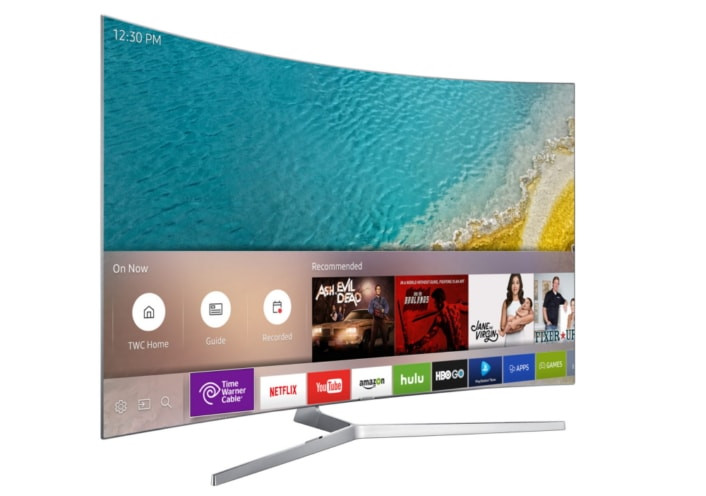 The KS9500 is the world's first bezel-less curved TV and has been designed so viewers won't be distracted by the black border around the screen. This HDR compatible set brings quantum dot technology to the fray, which uses nanocrystals in its 10-bit display to deliver greater colour accuracy, brightness and contrast.
Samsung has adjusted the brightness for optimum viewing after conducting a survey that revealed most of us watch TV with light in the room. The KS9500 beefs up the brightness with 1,000-nits and also employs Ultra Black technology that mimics a moth's eyes to absorb natural light, thus reducing reflection and glare. Availability and pricing will be announced later.
Panasonic DX900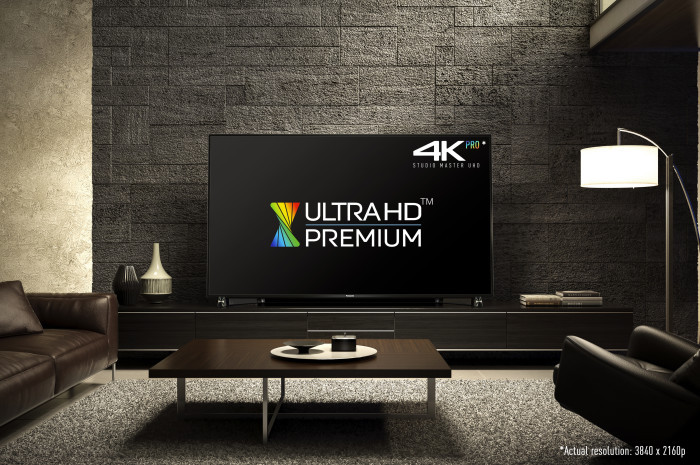 Panasonic has claimed the world's first Ultra HD Premium TV. What this means is it's the first LED LCD set to meet the stringent UHD Alliance picture standards with a 10-bit colour capable display and 1,000-nits brightness. The UHDA requirements are a way for consumers to tell if certain televisions are equipped to handle the set of picture standards in 2016. The DX900 manages to combine for the first time extreme brightness of and LCD with the contrast and black levels its much-loved plasma TVs would achieve.
To ensure the DX900 meets the standards of HDR (High Dynamic Range) picture quality the set uses a honeycomb structure backlight where hundreds of individually controlled lighting zones ensure there's no light leakage or bloom effects around bright parts of the picture. The result is high contrast scenes. The DX900 also gets the thumbs up for its 4K images from THX - a picture quality group. The DX900 will be available from spring in 58 and 65inch variants with prices yet to be revealed.
LG G6 OLED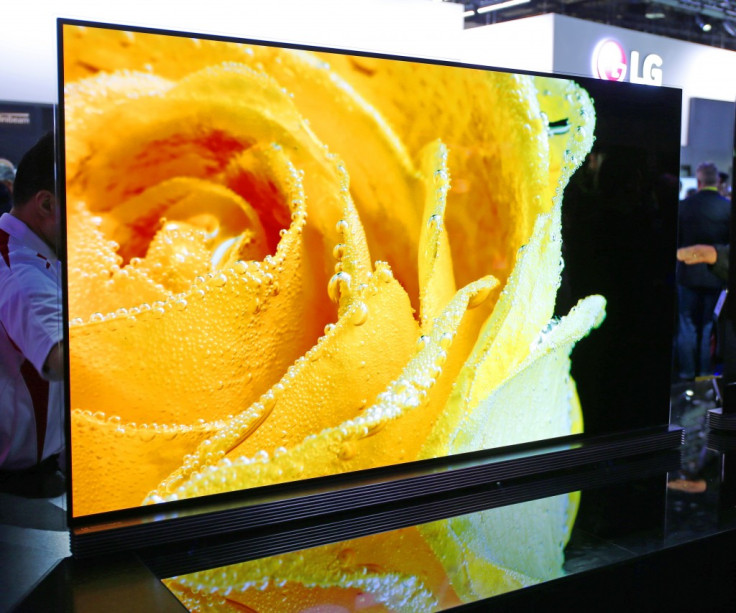 LG is flying the flag for the OLED revolution and we have to say we're rather taken by it. At the CES its latest flagship, the G6, was received with rapturous applause. Not only was this 4K and HDR compatible set flaunting incredible levels of blacks and eye-poking colour but thanks to its picture-on-glass build technology, it's only 2.5mm thin. That's slimmer than some smartphones. The rear of the set is just as sumptuous with a glass back that owners can have an image printed onto it.
While it's supermodel-thin, it still delivers plenty of noise thanks to a clever stand that doubles as a sound bar from audio specialists Harmon Kardon. Should you want to wall-mount the set the sound bar can be pointed downwards but it uses a smart trick of still being able to project front-facing audio. The G6 comes in 65 and 77inch sizes and we were told UK availability and pricing is yet to be announced. Expect this to not come cheap.
Sony X930D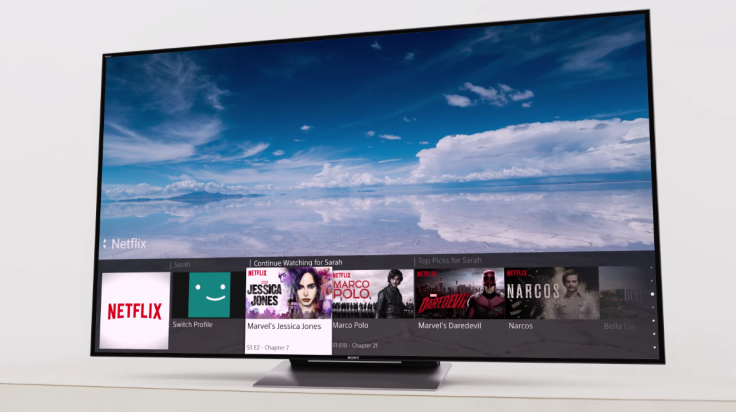 Sony had a lot on show at CES from new high-res audio, cameras, smart home products and even a revival of a vinyl turntable but its biggest announcement was its new line-up of three 4K HDR televisions. The X930D is its hero product which is a slim set featuring an all-new backlighting system that really impressed us.
The Master Drive backlight system uses a secret number of lighting zones, which Sony claims is more than any other TV every made, to deliver up to 4000-nits of brightness and OLED-like black levels. We saw a demo of the system next to its last-gen panel and the difference was remarkable. Scenes that featured sunlight was completely different, far more lifelike and made the older backlight look dull.
The X930D will come in 55, 65 and 75inch sizes in early 2016 with prices to be announced.
LG UH9800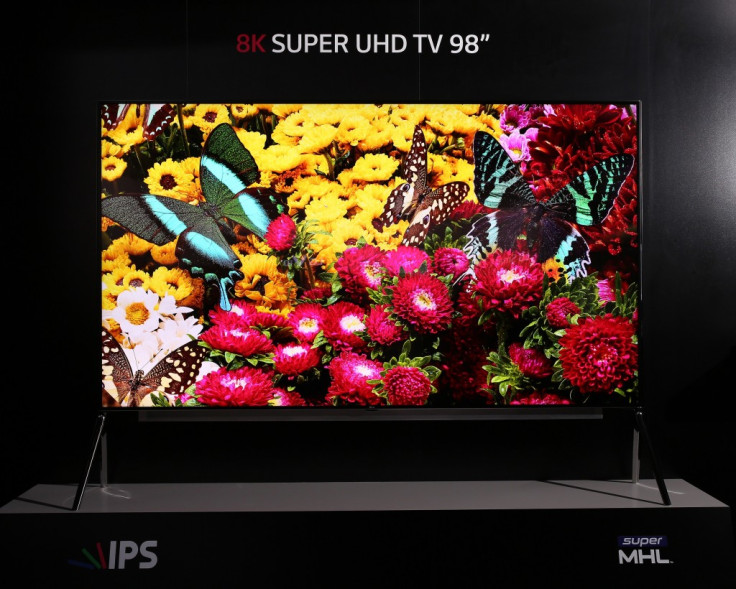 Whenever a manufacturer shows off an 8K television we always take with a pinch of salt. However, this year LG has shown off a production-ready 8K set, the UH9800, which measures in at a monstrous 98-inches. This 'super ultra-high-defintion' 8K display isn't OLED but an SUHD and has eight-times the screen resolution of an HD TV and four times that of the latest television darling, 4K. LG told us it's supposedly ready for a US launch in 2016 however with practically no 8K content floating around, who exactly will buy one is a bit of a mystery. Price wasn't announced but if you're licking your lips at owning this breath-taking, yet pointless piece of technology expect to pay well north of over £100,000.
We will update this article as we hear news of confirmed UK release dates and pricing.
What TV are you most looking forward to seeing in 2016? Tweet us your thoughts on the new line-up of displays @IBTimesUKTech