Sony Smartwatch 3 specs
1.6in display (320 x 320)
Android Wear
Bluetooth
Two-day battery life
GPS
Water-proof (IP68)
45g
Buy it now on Amazon for £149
Sony got into the smartwatch "revolution" early with their original SmartWatch launching in 2012 long before the Android Wear and Apple Watch hype of 2015.
The series didn't get off to a good start with the original smart timepiece being dubbed "maybe the worst thing Sony has ever made" by Gizmodo.
That device, along with its successor, the SmartWatch 2 - which my colleague Alistair Charlton dubbed "unfinished" despite it being well-built and nicely designed - ran a version of Android not optimised for wearables.
Now Sony is back with its latest effort, the SmartWatch 3, which comes with Google's Android Wear, in-built GPS, waterproof rating and a relatively affordable price tag.
But is it any good?
---
SmartWatch 3: Design and Display
---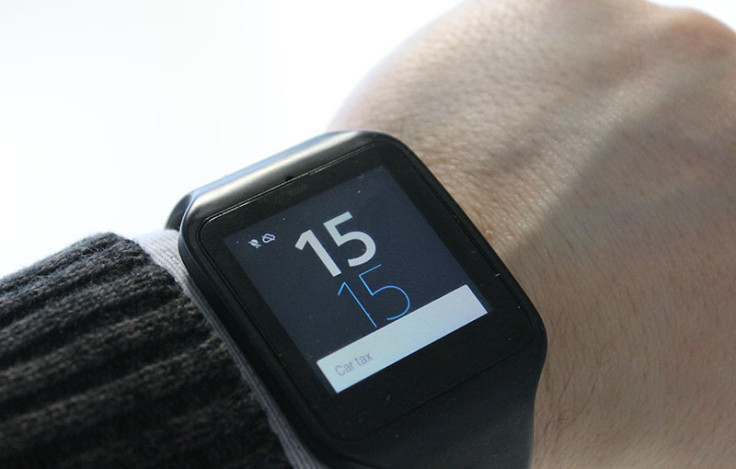 Smartwatches to date have generally been chunky and ugly. The most attractive smartwatches so far have been those which are essentially traditional watches with fitness tracking tech such as Withings Activité series.

Sony's SmartWatch series has been steadily improving from the ugly first generation and the third is certainly the best looking to date.
The new wearable comes in two main configurations. The first is the sporty edition which comes with a black or luminous green rubber strap (other straps can be bought separately) which doesn't feel cheap and is comfortable to wear on your wrist. The strap is easily adjustable but despite its sporty looks, I found playing football with it was not a good idea as it continually came loose.
The second is the steel version which comes with a link system which looks much more like a traditional watch. It is obviously slightly heavier but nonetheless still comparatively lightweight. You will need to take the steel version to a jewellers however, as there is no tool included to easily add or remove the links to make it fit comfortably.
Sony has ported its ability to waterproof electronics from its Xperia smartphones and tablets to the SmartWatch 3, with the device getting an IP68 rating which means it can stay underwater (up to 2m) for up to an hour which will make it more appealing to swimmers. However don't think you can count your steps while frolicking among the waves at the beach this summer, as Sony says the SmartWatch 3 is not certified for salt water.
The SmartWatch 3's display is 1.6in with a resolution of 320 x 320 pixels which is fine, but it uses LCD technology rather than AMOLED used in the likes of the Motorola Moto 360, Asus Zenwatch and Samsung smartwatch offerings, and as a result looks pale and washed out.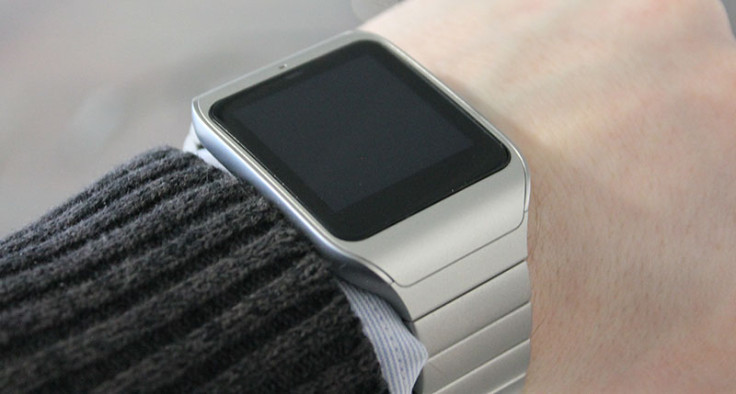 ---
SmartWatch 3: Features
---
Sony's big selling point for the SmartWatch 3 is the fact that it has GPS built-in. What this means is that you can track your runs without having to bring your smartphone with you. Using an app such as Google's own MyTracks or the popular RunKeeper, you can leave you phone at home and when you return your route will be tracked. The system works really well, with my tests showing accurate results every time.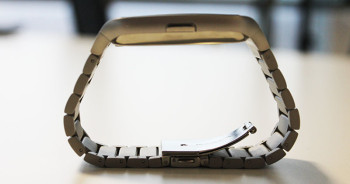 This is not a feature available in any other mainstream smartwatch at the moment, and is certainly a major plus for Sony. However it is a feature which has been available in fitness-specific watches from the likes of Polar, TomTom and Adidas.
There's also 4GB of internal storage on which you can keep music, meaning that coupled with a pair of Bluetooth headphones there is no real need to bring your phone with you on a run.
Sony may be looking to attract customers looking for more fitness features on their wearables, but I'm not sure those who really want those features will also want notifications from WhatsApp or Twitter.
Sony has also included Wi-Fi and NFC on the SmartWatch 3 but these features won't be accessible until Google's turn them on in an update to Android Wear.
---
SmartWatch 3: Software
---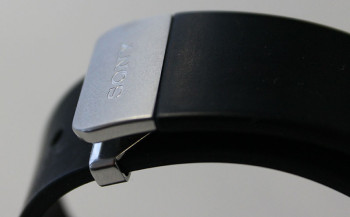 Speaking of which, there is very little modification made by Sony to the stock Android Wear software. As usual you will get notifications for emails, messages, incoming calls, tweets, WhatsApp message and location- or time-based reminders on your wrist.
Add to this the ability to get directions sent to your phone as well as Google Now cards of what you are interested in, and it sounds like Android Wear is the solution to the issue of making smartwatches useful.
The truth however is something entirely different. This is a work-in-progress, and the interface is still very clunky and often doesn't work the way you want it to more than it does.
Voice recognition is decent but I still think that outside the comfort of your own home, most people won't want to be seen speaking into their watches for fear of looking a bit stupid.
Google is likely to issue a major update to Android Wear this summer which will hopefully be pushed to all compatible smartwatches in a timely manner (unlike Android on smartphones) which could make Sony's SmartWatch 3 all the better.
---
SmartWatch 3: Battery life
---
Sony claims you will get two days of battery life from the SmartWatch 3's 420mAh battery and I can't argue with that.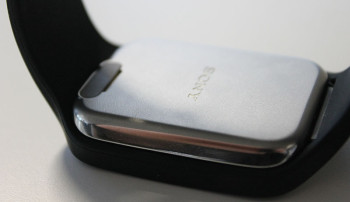 It's not great, and compared to fitness trackers from the likes of Fitbit and Jawbone is poor, but compared to most smartwatches - including Apple's Watch - offering a single day of use, it is at least less frustrating.
The battery is charged using a microUSB port which is much better than a proprietary port but be aware that on the steel model (which doesn't have a replaceable module) plugging in the charging cable is very difficult.
---
SmartWatch 3: Value and Verdict
---
The Sony SmartWatch 3 is officially priced at £190 by Sony but it is currently available for £150 online, which makes it a much more tempting offer - while the Steel model is available from £198 online with an official price of £230.
Looking at the competition, the Moto 360 is currently available for £176, the Asus ZenWatch is £199, while Samsung's Gear S (which features its own SIM-card) costs over £300. Apple's lowest-priced wearable - the Watch Sport - will cost £299 when it goes on sale in April 2015.
So on the face of it, Sony's SmartWatch offers the best value of the current crop of smartwatches. For your money you get GPS, two-day battery life, waterproof credentials and a relatively nice design.
At this price, a smartwatch - which to my mind is still a luxury purchase - is much more justifiable but I still don't want one. Android Wear is just too frustrating and I have yet to be convinced that it makes my life easier having a smartwatch rather than not having one.
SmartWatch 3 Scores
Design: 8/10 - Rather uninspiring but certainly an improvement over the original and the SmartWatch 2.
Build quality: 8/10 - It feels comfortable and well-made but not quite as robust as I wanted.
Screen: 7/10 - High resolution let down by LCD technology that makes it look washed-out and dull.
Software: 7/10 - Android Wear is still very much a work in progress.
Value: 9/10 - The best value smartwatch on the market.
Overall: 8/10 - The low price goes a long way to making this a viable option for those looking to buy a smartwatch.
The Good
Low price.
Two-day battery life.
Built-in GPS that works well.
Waterproof.
The Bad
Two-day battery life.
Android Wear still buggy and frustrating.