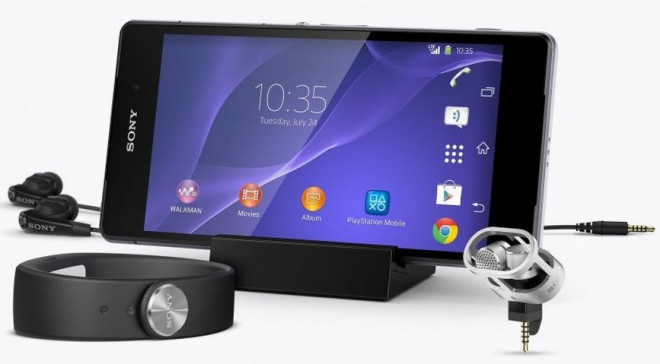 Sony's newest Xperia smartphone launched at the MWC 2014 event, Xperia Z2 will feature wireless charging technology.
Although Sony did not provide details on the wireless charging feature during announcement of the product, online retailer Clove UK has recently confirmed that Sony will be offering wireless charging cover and charging plate to enable the wireless option for the Xperia Z2. Along with the charging cover, users need the charging plate as well.
Currently, there is not much information on the product features. Also, the photos are not available for both charging cover and charging plate. However, these accessories are now up for pre-order at Clove.
The Xperia Z2 WCR12 wireless charging comes in two colour options: white and black. The charging cover costs £69.99 including VAT, whereas Sony WCH10 wireless charging plate costs £54.99.
As the product page suggests, the first stock of Sony WCR12 wireless charging cover will be available sometime in June, whereas Sony WCH10 wireless charging plate to come in early April.
Meanwhile, the retailer has already started taking pre-order for Xperia Z2, which costs £540. The deal also offers free wireless speaker and noise-cancelling headphones bundle worth £120 and digital content bundle worth £80. The Xperia Z2 will be available at the store on 7th of next month.
The Xperia Z2 also features built-in active noise cancelling technology. Interested users who wish to know more about how does the active noise cancelling features works on Xperia Z2, click here.