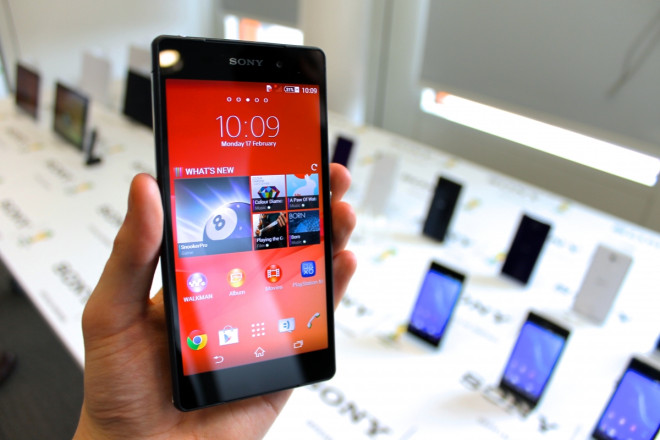 Carphone Warehouse has announced it will exclusively sell the Sony Xperia Z2 from next week, 14 April, two weeks ahead of the official release date of 1 May.
The UK high street retailer announced on Wednesday that it would have a "limited supply" of Sony's flagship smartphone for 2014, which will be available for pre-order and online customers.
Sony announced the Xperia Z2 in February at Mobile World Congress in Barcelona, initially saying it would launch in the UK on 10 April.
However last month reported component shortages led to rumours that the Xperia Z2 would be delayed until May. Sony came out to deny the delay would be that significant, saying:
"Xperia Z2 will be available in the UK during April and we are expecting to deliver to all consumers who have placed a pre-order through our key partners."
Key partner
Clearly Carphone Warehouse is a key partner, but the fact it has now revealed the "official" release date as 1 May puts Sony on the back foot when compared to Samsung and HTC, who have managed to get their 2014 flagship devices on sale before Sony.
HTC launched and released its One (M8) last month while Samsung's Galaxy S5 will go on sale in the UK on Friday, 11 April - one day after the initial release date of the Xperia Z2.
While the battle at the high-end of the Android smartphone market is likely to be won by one of these three devices, as HTC has said, the success of the company will rely on much more than sales of its flagship device, with mid-to-low end smartphones likely to make up most of the company's revenue.
The Xperia Z2 won't be cheap when it goes on sale in Carphone Warehouse next week, costing £42-a-month on a two year contract with Vodafone, which will get you unlimited calls and text as well as 1GB of data on the company's 3G network.