Sony Xperia Z3 Compact Delivers Impressive Battery Performance Beating All Rivals in Test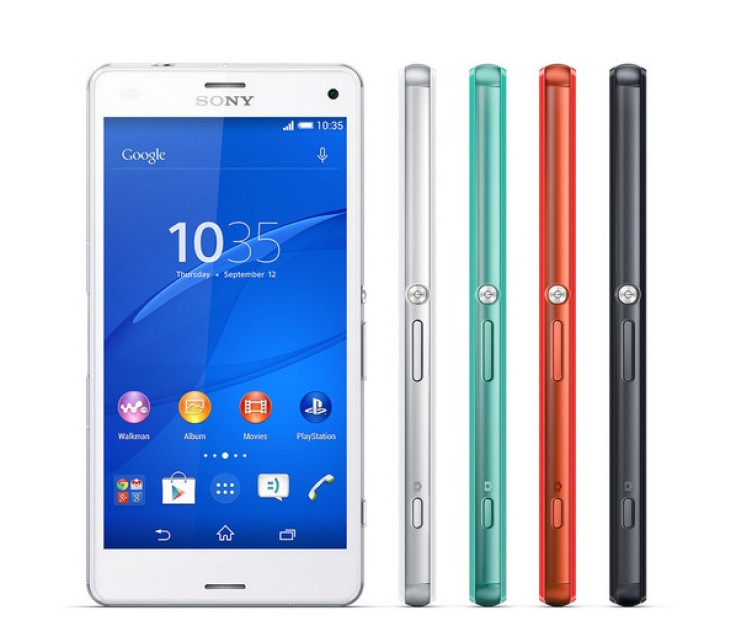 The compact version of new Xperia Z3 houses a 2,600mAh battery that delivers claimed talk time up to 14 hours, standby up to 920 hours, music listening up to 110 hours and video playback up to 10 hours.
Besides, Sony has added its unique power management system, Battery Stamina Mode, which turns off background functions when they are not being used and thereby extend battery performance.
It now seems Sony's claims for the battery performance of the Compact handset turned out to be true via battery life test by PhoneArena, which asserts the 2, 600mAh battery inside Z3 Compact proved to be quite exceptional.
The test runs a custom script that replicates daily life usage of a smartphone showing how long the phone would stay under average use without being powering it down. Note that battery life differs based on the usage of the device.
The result shows that Xperia Z3 Compact delivered an excellent battery performance for a couple of minutes more than 10 hours, occupying the first position in the list while beating all popular rival smartphones such as Xperia Z3, Galaxy S5, HTC One M8, LG G3, Galaxy Note 3, Moto X 2nd gen and Lumia 930.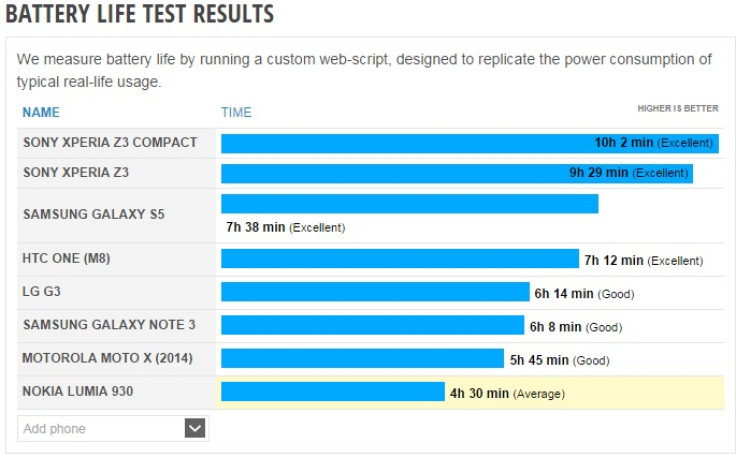 Another test suggests that Xperia Z3 take 208 minutes to get charged completely to 100%. This is almost 88 minutes more than the charging time of LG G3, which takes the least time get charged.
The report further suggests that the Ultra STAMINA mode which turns the wallpapers to black and white, leaving a few apps, also helps to extend the battery life of the handset. The phone can go for more than four days while the mode is enabled with the device is left with 40% charge.
A few apps such as Phone, Contacts, Messaging, Camera, Album, Calendar, Alarm and Clock will be available when the Stamina mode is enabled.
© Copyright IBTimes 2023. All rights reserved.