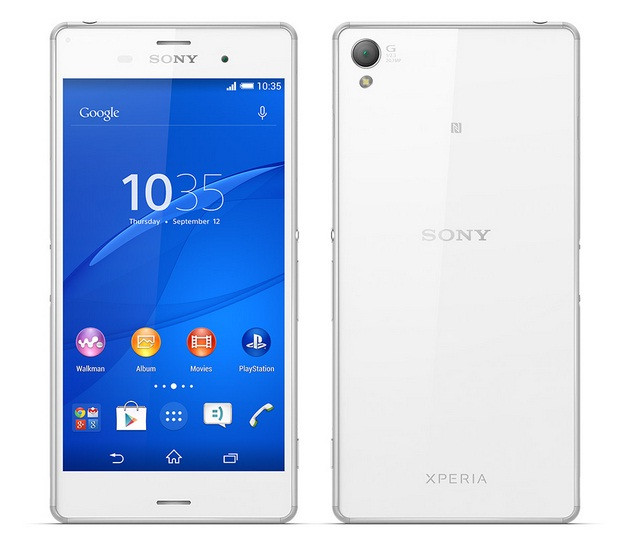 The Xperia Z3 is one among the top-notch Android smartphones with powerful hardware features released last year. But very much like any other Android device, the Xperia Z3 also has a few common problems to be aware of.
Don't worry if you are one among those Xperia Z3 owners facing software and hardware related issues. The following is a list of possible fixes, which are expected to resolve the six most common issues.
Fix for colour shading on camera: Some Xperia Z3 users have been facing the colour shading issue while taking photos. This issue crops up in the form of a pink or, reddish circle in the centre of the photos. The following work around might help users to get rid of the issue.
Restart your Xperia Z3
Create a back up of all data of the phone. Perform a software repair through PC companion for Windows/ Bridge for Mac
Now adjust the camera settings
Avoid taking photos in low-light conditions, as using flash light seems to worsen the condition more
Fix for unresponsive touch screen: The touch screen response is another annoying problem, especially while using the on-screen keyboard to send text messages.
Restart your Xperia Z3 by pressing the Power and Volume up buttons together
Use repair firmware to know whether this is a hardware or software related issue
Also, ensure that the screen protector or, case cover for the phone does not impact the touchscreen
Factory reset the phone to fix the unresponsive touch screen issue
How to perform factory reset
Back up all data of the device
Go to the Home screen
Go to Settings>> Backup and reset>> Factory data reset
Check Erase internal storage
Select Reset phone and confirm the action by clicking on Erase everything
Fix for performance lag:
Restart the smartphone by taking out the cover of the micro SIM card and press the small yellow restart button until the device goes off completely
Poor performance could be due to third party apps. Hence, check which apps are eating the maximum amount of memory and uninstall them
Perform a factory reset (Check the aforementioned steps for factory reset)
Do not forget to keep the phone as well as the apps updated
Fix for slow charging issue:
Ensure that you have connected the charger and the cable for the phone to the power source properly
Always use a charger that comes in box with the phone
Connect the phone to a PC or laptop via USB to ensure that the cable is not broken
Replace the charger if that is causing the issue. In case the phone is taking longer than six hours to get charged, then take the device to the retailer for replacement
Fix for Wi-Fi issue:
Go to Wi-Fi settings and choose to forget your preferred network. Now start the connection all over again from the beginning
Turn your Xperia Z3 and the Wi-Fi router off for at least 30 seconds before turning it back
Check all the necessary router firmware is updated
Use Wi-Fi Analyzer to assess the level of activity on your channel. If it is high, switch to a less crowded alternative
Disable Battery Stamina mode from Settings
Try to boot the device into Safe Mode (check the instructions below)
Head over to Settings>> About phone and uncover the MAC address for the Xperia Z3 and make sure this address can be recognised by the router
How to boot smartphone into safe mode
Press and hold Power button until you see a list of options
Hold Power off from the list of available options. You should see a prompt asking you to Reboot to safe mode, click OK
You should see Safe Mode in the left side corner of the screen
Fix for battery life issue:
Avoid the games and applications that drain out battery quickly
Switch off the background apps like GPS which are not in use
Go to Settings, select Stamina Mod
Turn off vibration alerts for messages and reduce the brightness of the screen
Use Settings>> Battery to check which apps are consuming more power and then disable them
Force reset
Remove the cover for the micro SIM
Hold the Yellow restart button until the device is turned off
[Source: Android Authority]