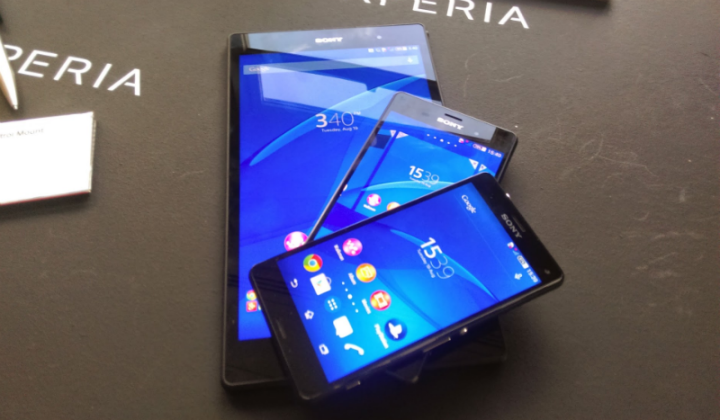 Sony has now introduced the Xperia Z3 at the IFA Berlin 2014 Technology fair. Should owners of the Xperia Z2 upgrade? Read more to find out if the answer to that question is a yes or no.
So what has changed?
A brighter screen

A slightly more powerful and more advanced chipset

Marginally reduced weight and thickness

Slightly different design
Design
Sony has continued its tradition of using an omnibalance design with its flagship smartphones. Both handsets look quite similar when set side-by-side. However, there are a few notable differences.
The Xperia Z3 is lighter than the Xperia Z2 by 9 grams and is also 0.7mm thinner. It is a smaller phone by a tiny margin, measuring at 146.5 x 72.4 x 7.5mm and weighing at 145 grams. And yes, this model maintains the IP55 and IP58 water and dust proofing that the range is famous for.
Display
Not much has changed here since Sony opted to stick with the same 5.2in Triluminous Full HD screen (with the same X-Reality engine) as the Xperia Z2. This is a bit of a disappointment for anyone who expected a QHD screen similar to the ones on the LG G3 or the Samsung Galaxy Note 4.
The main difference between the displays on the two phones is that the Xperia Z3 is brighter at 600 nits. This is considerably more than the Xperia Z2's brightness levels of 460 nits.
Camera
The Xperia Z3 uses the same 20.7 megapixel that's present on the Xperia Z2. Given that its one of the best smartphone cameras in the market, it's not a surprise that Sony hasn't bothered with it. The company hasn't changed the flash either, which is still a single LED unit.
Performance
Sony hasn't upgraded the RAM, meaning that the Xperia Z3 uses the 3GB of RAM, just like it's the Xperia Z2. However, the Xperia Z3's CPU has been clocked in at 2.5GHz, which is higher than the 2.3GHz in the Xperia Z2.
The aforementioned Snapdragon 801 SoC upgrade might only provide a little bit more power, but that isn't the highlight. It also offers more power efficiency, meaning there is potential for a much longer battery life.
However, Sony has given the Xperia Z3 a 3100 mAh battery, which is smaller than the 3200mAh battery behind the screen of the Xperia Z2. Owing to this, we don't expect that the Xperia Z3 will offer a significant battery boost over the Xperia Z2.
Verdict
For owners of the Xperia Z2, upgrading is not a good idea since there is very little that is new with the Xperia Z3. While new smartphone buyers may want to rush to buy the Xperia Z3, Z2 owners should simply avoid the upgrade unless they have money to burn.