South Africa blighted with electricity blackouts and social inequality: Farewell to a beautiful land and people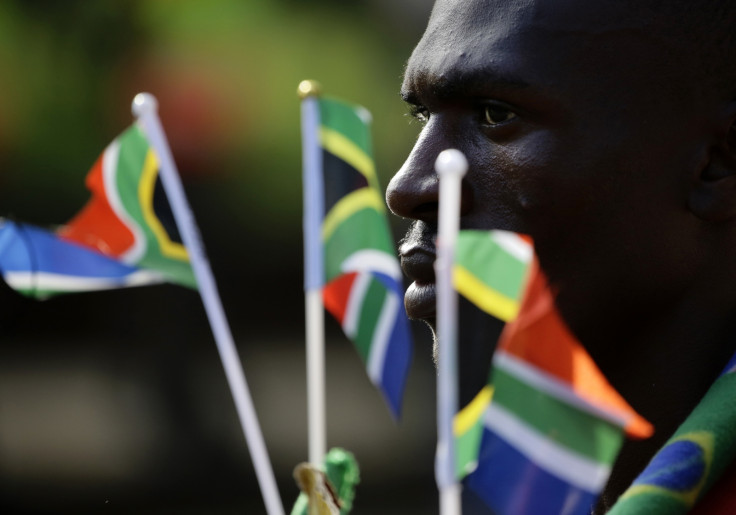 In the same week that South Africa commemorates the death of former president and national icon, Nelson Mandela, it seems that I will be remembering the country itself from afar.
Before returning to the UK my beloved and I had hoped to spend a final happy Christmas together in Johannesburg - basking in the sunshine and enjoying a bit of relaxed African downtime.
But sadly, it seems that bureaucracy has got the better of us. Despite a trip to Namibia, advised by two alleged experts on all matters immigration in order to obtain a 90-day visa extension, I found that on returning from a weekend away in the capital Windhoek, the extension was arbitrarily denied.
The only way I could get one apparently was to fly off to the UK and back again. Namibia, despite being a sovereign nation these days, simply didn't cut it – even though Namibians are just as entitled as subjects of Her Majesty to enter the country for three months on a visa waiver. Go figure.
So what all of this means is that I've now had to change my flight from early January 2015, to this Saturday, or risk being blacklisted and not allowed into the country again. Charming.
But I must admit that this apparent making-up-of-new-rules-on-the-fly without anyone ever seeming to know about them is one thing that I won't particularly miss about the African way of life.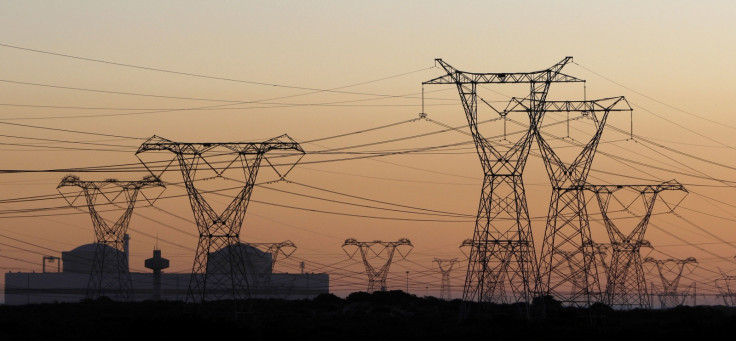 Another is load shedding, the name given locally to the scheduled, rolling national power blackouts that are designed to keep South Africa's national electricity grid from collapsing, and which are the talk of the nation at the moment.
They take place at all hours of the day or night, which is deeply inconvenient at a personal level.
There is lots of concern, especially among small companies unable to afford generators, about the damage being done to their businesses, the inevitable worry being that the situation, if it continues, will kill them eventually.
A question of power
To put a price tag on the debacle, some economists have pointed out that power outages cost the economy a huge ZAR6.8bn (£37 million), or 0.2% of GDP, last year, with conservative estimates indicating that the situation this year will be at least as bad.
State-owned electricity monopoly Eskom has promised that the lights should more or less stay on until January, helped by generally lower power usage during high summer.
But it has also warned South Africans to brace themselves for ongoing power supply problems for at least the next 18 months until it can bring two new power stations online – a situation that, I among others, find deeply worrying for the future financial health, and related long-term social stability, of the country.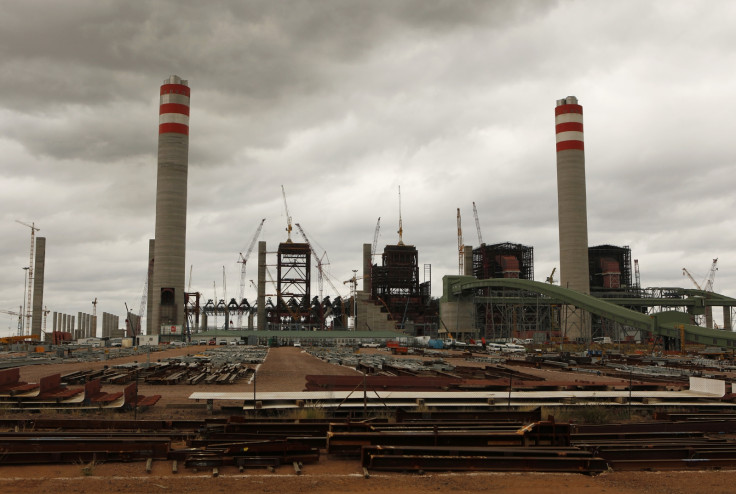 South African power utility Eskom said it will do its utmost to have the Medupi coal power plant generate electricity by the end of 2014, but a 2015 time-frame is more likely
Reuters/Siphiwe Sibeko
At the end of last week though, President Zuma took the interesting step of denying that the country's energy challenges had anything to do with years of government underfunding or mismanagement.
Instead he chose to blame Eskom's current difficulties in supplying demand on the apartheid regime, which collapsed 20 years ago.
The utility, he informed delegates at the Young Communist League's congress in Cape Town, had been structured to provide electricity exclusively to the white minority, "not the majority", which is where the foundations of the problem lay.
But unlike hospitals, airports, mines and Parliament, it seems that the President's official residences in both Pretoria and Cape Town are, luckily, insulated from power cuts themselves due to "technical reasons". Therefore, he is in the fortuitous position of not having to share the majority's pain.
But all of this raises two salient points about South Africa. One is the desperate, grinding poverty that most of the population still, very noticeably lives in once you leave the well-heeled, predominantly white suburbs and business districts.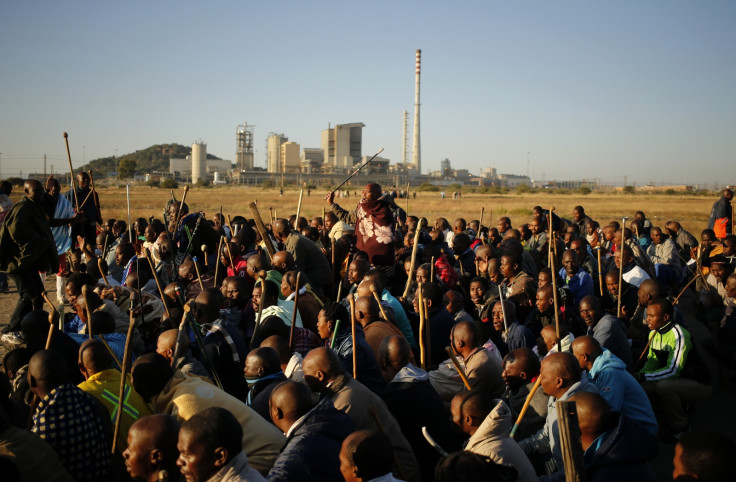 Miners on strike chant slogans as they march in Nkaneng township outside the Lonmin Marikana platinum mine in Rustenburg (May 2014), part of the longest and costliest bout of industrial action in the sector's history.
REUTERS/Siphiwe Sibeko
A land of contrasts
The disparity between the prosperous and the poor in this beautiful, resource-rich country is the greatest in the world.
But it is this very inequality, which drastically bumps up average per capita income levels, that means South Africa fails to qualify for all too many donor programmes from bodies such as the United Nations.
As a result, the country fails to get the financial aid it so desperately requires to help its needy population - an obvious wrong that should really be righted somehow.
Another distinctively South African issue raised by President Zuma's comments is the thorny one of race, in this land still so deeply scarred by the brutalities of the apartheid regime - the legacy of which lives on through the economic and social structures introduced by policies such as forced resettlement.
As a result, I can quite honestly say that I've never lived anywhere where race appears to form such an undercurrent to so many conversations, and where so few people of different heritage seem to mix socially - a culture shock after living in multi-cultural Britain, and especially London, for so long.
Despite this, what did give me huge hope - and not just symbolically - was seeing young students at Stellenbosch University, the so-called engine room of apartheid, starting to do just that – to learn together, play together and even, in some instances, go out together. And although not enormously widespread, the same is true to some extent of the younger generation here in Johannesburg.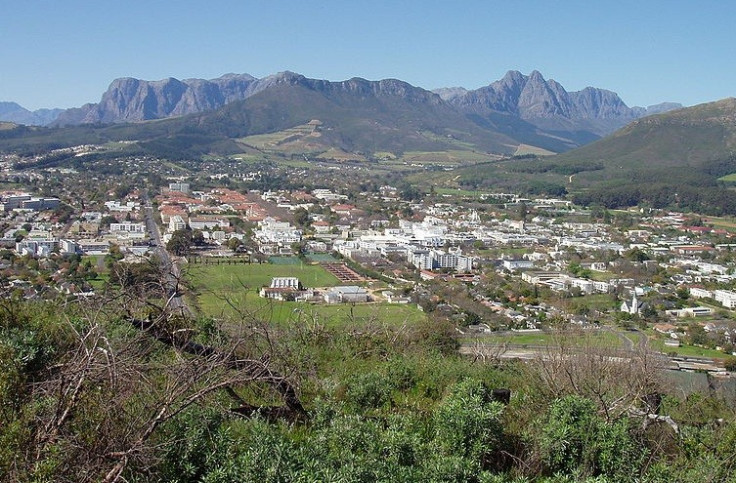 Stellenbosch: Relaxed and European
Wiki Commons
But in spite of its troubles, South Africa has a lot of plus points. I'll certainly miss the climate and its balance in favour of warm/hot weather (appalling winters notwithstanding).
I'll also miss the friendliness and courtesy of the people - being called "Tannie" (Auntie) by Afrikaans speakers or "Mami" by black Africans whose gorgeous smiles could light up rooms - despite past and current circumstances. Such terms, employed as a mark of respect for age, show a civility forgotten long ago in the UK.
But I'll also miss learning about the country's fascinating cultures and traditions and the ways of a nation in some ways so viscerally linked to Britain and in others, so vastly different.
So all in all, it's been a blast. Thank you, South Africa – for everything. I'll remember you always.
© Copyright IBTimes 2023. All rights reserved.