South Africa: One in four women in Rustenburg mining area raped in her lifetime
Half of women surveyed by MSF had experienced some form of sexual violence.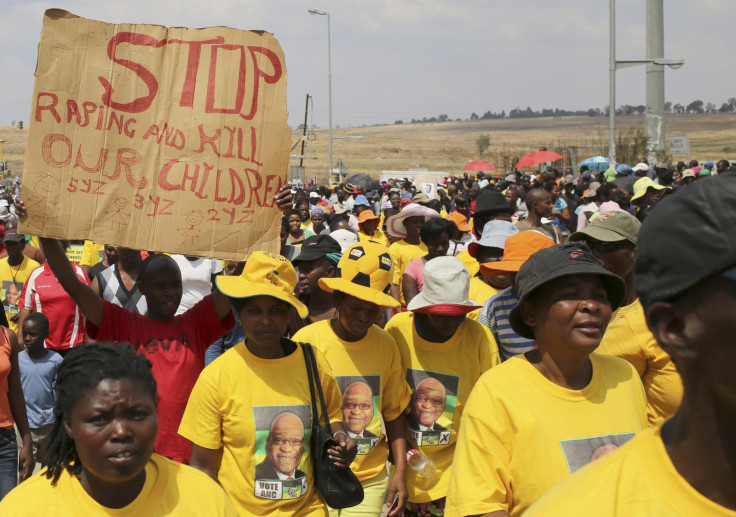 One in four women living near a platinum mining area in South Africa has been raped, according to a report by medical charity Doctors Without Borders (MSF). The NGO said that half of the female population interviewed in Rustenburg, in North West Province, has been subjected to sexual violence, sometimes carried out by their partners.
"One in four women reported being raped in her lifetime' putting her at greater risk of HIV acquisition," the reports said.
"A higher proportion of women who had been raped reported being raped by a non-partner (72%) than a partner (59%)' but women who experience rape by partners tend to experience rape more frequently — two-thirds of women with partners had been raped more than once by their current partner."
The charity also added that women who are raped are also victims of stigma and therefore struggle to access adequate healthcare.
MSF said the findings were shocking, but not unusual for South Africa, where an estimated 500,000 rapes take place every year and many of the perpetrators go unpunished.
It has been estimated that a woman in South Africa is killed by domestic violence on average every eight hours. The rate of intimate femicide, the killing of women by their partners, is five times higher than the global average.
MSF released the report as South Africa commemorated the victims of the Marikana massacre. At least 34 people were killed by police when around 3,000 miners walked off their workplace at the Marikana platinum mine and started striking.
Some 270 miners were arrested and charged with murdering 34 of their colleagues – even though videos proved they were killed by police.
© Copyright IBTimes 2023. All rights reserved.