South Africa xenophobia: 4 arrested after pictures of Emmanuel Sithole fatal stabbing emerge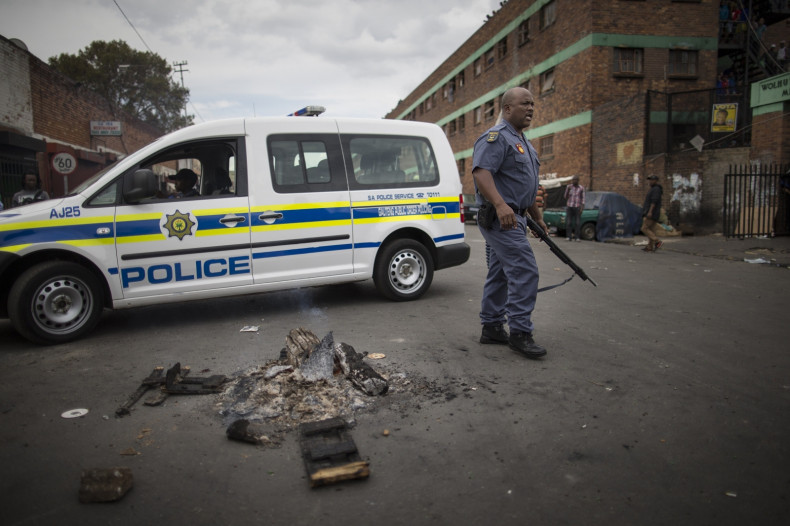 Four men have been arrested in connection with the killing of immigrant Emmanuel Sithole, who was photographed being stabbed to death in a Johannesburg township.
Pictures were published by South Africa's Sunday Times of Sithole pleading for his life while being attacked in Johannesburg's Alexandra township.
After police offered 100,000 Rand (£5,500, $8,300) for information in connection with the killing, officers arrested four men overnight.
Police confirmed that among those arrested was the man allegedly photographed wielding a knife in the attack.
Spokesman Lungelo Dlamini said that the suspects were detained following tip-offs from members of the Alexandra community.
"The suspects were arrested in Alexandra with the help from members of the community," he told EWN news.
"Several exhibits that may be used as evidence were seized during the arrests. The suspects are due to appear in the Alexandra Magistrates Court tomorrow [21 April]."
Sithole is believed to have been selling cigarettes by the side of the road, when the group allegedly responsible for the attack took goods without paying.
When Sithole confronted them, he was set upon.
Sithole was taken to hospital by locals and the photographer who captured the attack on camera, but died of his injuries.
Violence erupted in Durban last week reportedly after Zulu King Goodwill Zwelithini called on immigrants to go home, and spread to other parts of the country, including Johannesburg. King Zwelithini claims his comments did not constitute an incitement to attack foreigners.