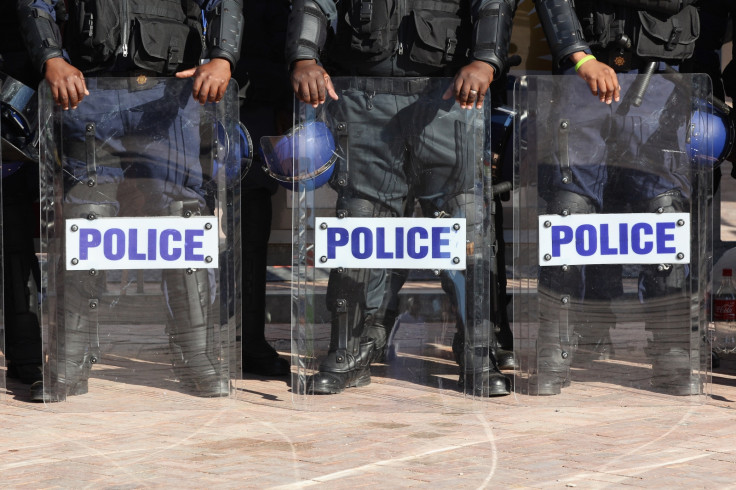 Hundreds of people in a South African town admitted to eating human flesh after four men appeared in court over cannibalism accusations, according to reports.
In a case which has gained worldwide attention, three alleged cannibals appeared at Magistrate's Court accused of murder and possession of human organs and tissue, while a fourth man also faces accusations of possession of human organs and tissue.
The suspects, who have been named as Nino Mbatha 32, Lindokhule Masondo, 32, Sthembiso Sithole, 31, and 30-year-old and Lungisani Magubane, were arrested after one of the men allegedly walked into a police station to claim he was "tired of eating human flesh" before producing part of a human leg and hand as evidence.
The man then led police to a house in the KwaZulu-Natal Midlands, where more human remains were found.
Police spokesperson Colonel Thembeka Mbhele said: "It is alleged that the suspects raped, killed and cut up the body of a woman, which they then consumed. The allegations by the suspect are that they would rape and kill the victims before they could cut them into pieces and eat their parts."
Mbatha, one of the suspects accused of murder and cannibalism, is believed to be an nyanga, also known as a traditional healer or witch doctor.
Following the four men's court appearance, local councillor Mthembeni Majola held a meeting at the Esigodlweni community hall near Estcourt which was attended by more than 700 people. According to News 24, around 300 or these confessed to knowingly eating human flesh which was handed to them by the witch doctor.
"This has happened within our community. Families, people we know and live with have now confessed to eating this woman," Majola said.
Mbatha is said to have been a practising traditional healer in Ladysmith before he fled after a fellow healer was attacked by the local community, according to News24.
The four men were taken into police custody following their court appearance. They are due to attend a bail hearing on 28 August.
Witch doctors in several regions of South Africa are known to use human body parts and convince others they can be used to treat them for various health problems.
In Tanzania, there has been a rise in the number of attacks on Albinos as witch doctors believe their limbs and bodies can be used to bring wealth and luck.