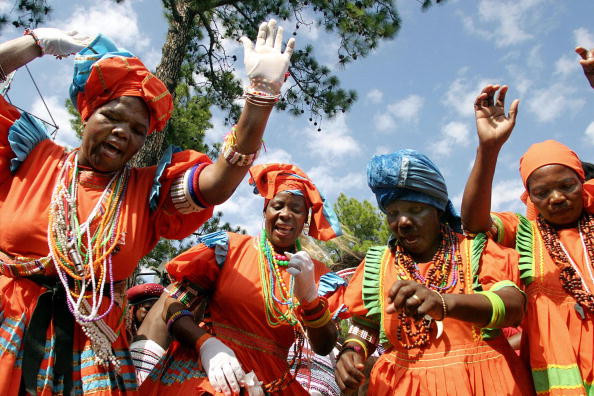 A woman has slammed reports which claimed she was given as a present to the head of the South African Broadcasting Corporation (SABC).
South African newspaper Sowetan reported Mutswari Mutswari, 23, was given to Hlaudi Motsoeneng, together with a cow and its calf, by a lobby group called Mudzi wa Vhurereli ha Vhavenda.
The lobbyists allegedly wanted Motsoeneng to broadcast more programmes in Venda, one of South Africa's official languages. The Sowetan report claims around 10 bare-breasted girls were paraded in front of the TV executive, before he chose Mutswari.
Following the reports, Ministry of Women in the Presidency spokesperson Kenosi Machepa explained that this practice is part of the tradition of Mudzi wa Vhurereli ha Vhavenda.
Mutswari, however, said that the reports were not true and insisted that she was engaged to someone else.
"I'm saying with my own mouth, I was not given to anybody. That is not Venda tradition. I'm proud of what I am and my culture. I was not half-naked. It's a shedo [Tshivenda traditional outfit]. I will continue wearing it."
Mutswari, speaking in her mother-tongue, was interpreted by Gladys Nethengwe, who was also present at the SABC meeting.
Nethengwe dismissed the allegation that 10 girls were paraded for Motsoeneng, saying that only four girls were part of the procession.
"What is being said is not true. According to Venda law, if someone visits you, you have to give gifts," she said.
Mutswari added that the girls left the procession to accompany Motsoeneng to show him his gifts.
"Our hearts are bleeding because of the lies," Nethengwe translated for another of the meeting's attendees.
"A wife cannot be given to any ordinary person. A chief is entitled to choose two or more girls with a pre-arrangement with parents."