South Sudan: Peace process at risk as rebel leader Riek Machar fails to reach Juba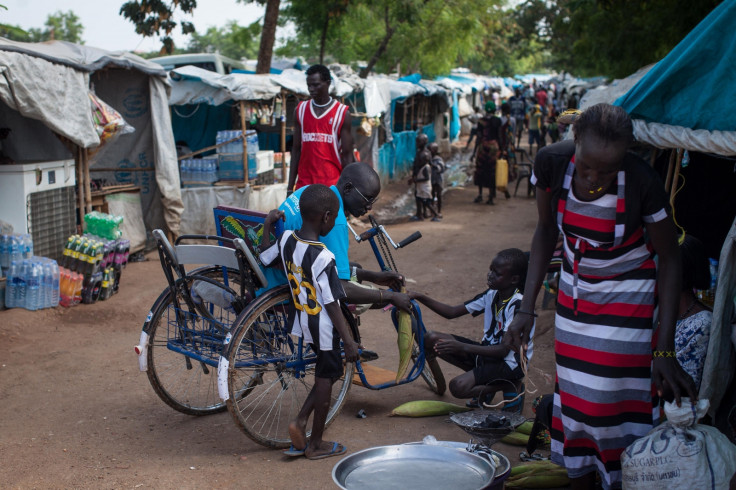 A peace process in South Sudan might be in jeopardy following rebel leader Riek Machar's failure to arrive in the capital Juba, peace monitors have warned. Machar, who was staying at rebel military headquarters in Pagak, was due to arrive in the capital on 18 April to resume his position of vice-president and form a unity government with President Salva Kiir.
Machar left Juba when a civil war erupted in 2013. His reinstatement is part of a series of measures contained in a peace deal signed last August aimed at ending the conflict that has caused the deaths of thousands.
Festus G Mogae, former President of the Republic of Botswana and chairperson of the Joint Monitoring and Evaluation Commission (JMEG) in South Sudan, said: "The Agreement is at risk. Having come so close to the formation of the Transitional Government of National Unity, all Parties must ensure that the spirit of reconciliation, compromise and dialogue embodied by the Agreement should be protected,"
He also called on the leaders to reschedule Machar's arrival as soon as possible, "without further conditions", so that both parts could start work on the formation of the transitional government.
Machar's arrival was postponed to 19 April and subsequently cancelled again. A spokesperson for the rebel leader claimed the delay was due to logistical reasons. The South Sudanese government, however, blamed it on Machar and his chief of staff Simon Gatwech Dual's request to arrive in the capital "with an arsenal of arms... anti-tanks, laser guided missiles and heavy machine guns," the BBC said. A request the government has rejected arguing the rebels had already deployed several troops in the capital before their leader's scheduled arrival.
South Sudan's descent into civil war
South Sudan descended into civil war in 2013 when Kiir, from the Dinka ethnic group, fired Machar, from the Nuer group, and his cabinet. The dismissal followed Kiir's decision to replace members of the army and government amid rumours of a coup plot by Machar.
Ethnic-related violence then spread, with militia groups carrying out attacks in villages and areas known to be inhabited by either Dinka or Nuer tribes.
More than 10,000 civilians have so far been killed in the conflict, amid allegations of crimes against humanity committed by both sides, including extra-judicial killings, abductions, rape, torture and use of child soldiers. At least two million people have also been displaced.
Although the two warring factions have signed at least seven peace deals, the violence has continued, and a January report from the African Union blamed both opposing leaders for the ongoing unrest.
© Copyright IBTimes 2023. All rights reserved.