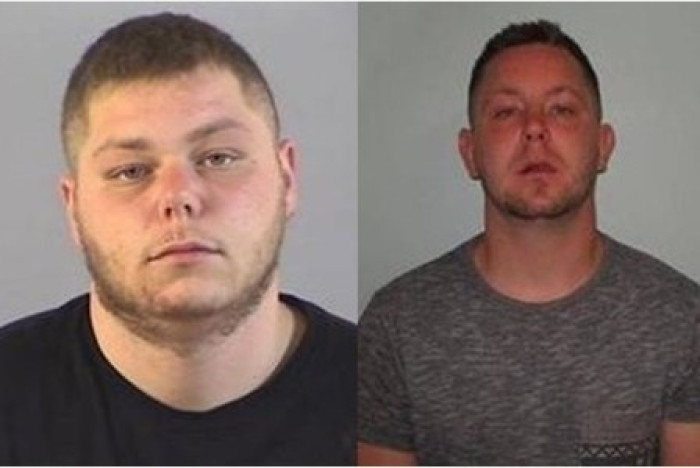 Police have appealed for help in finding two brothers wanted in connection with an acid attack on a 37-year-old mum-of-six which left her scarred and possibly blinded for life. Billy and Geoffrey Midmore are wanted by detectives investigating the attack on Carla Whitlock. Hours after the incident one of the brothers wrote on Facebook: "I've done something really f****** bad."
Ms Whitlock was leaving a restaurant in Guildhall Square, Southampton with a friend on Friday 18 September when the attack happened. Two men with bandanas over their faces rushed forwards and threw liquid in her face. Ms Whitlock screamed in agony as the skin on her face began to melt. Doctors fear Ms Whitlock - whose husband died in a bike crash in 2013 - may be blinded for life in one eye.
Eye-witnesses at the scene said Ms Whitlock's friend appeared to recognise the attackers, and shouted to police that they had made complaints about her being harassed for some time. Hampshire Police said they were looking into the claims and urged anyone with information about the two brothers - originally from London - to come forward.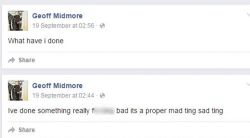 In Facebook posts a few hours after the attack, Geoffrey Midmore posted a comment on Facebook saying: "I've done something really f****** bad it's a really mad ting sad ting." A few minutes later he wrote: "What have I done."
Geoffrey Midmore, 26, is white, 5ft 1ins, with green eyes and a scar on the right side of his face. He is of stocky build and has a tattoo on his hand. Billy Midmore, 22, is white, 5ft 8ins, with blue eyes and a scar on his left arm. He speaks with a London accent and is of stocky build.
In a statement Acting Detective Inspector Will Whale said: "We want to speak to these men in connection with the acid assault in Southampton on Friday evening. They could be in a number of places as they are known to have contacts in Southampton, Basingstoke, London and the South East.
"I would appeal to Billy and Geoffrey to give themselves up now. We will carry on with our manhunt until we find you, so make it easier on yourselves and come forward. We consider them to be dangerous individuals and clearly a potential risk to members of the public. If you see them, or know where they are, please contact Hampshire Constabulary on 101 quoting Operation Interstate."