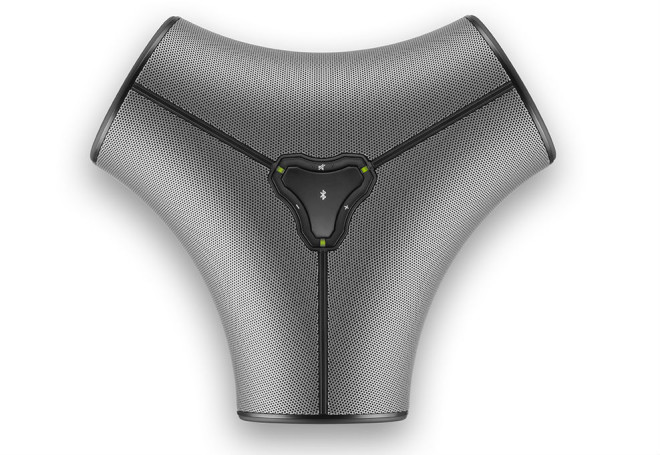 OrbitSound is a company with a fine heritage in the home audio market.
The British audio brand was founded on the expertise of Ted Fletcher who created bespoke recording studio equipment as well as working with local radio stations.
During this time Fletcher invented a method of stereo recording using two microphones placed next to one another, rather than using two microphones set apart as is traditionally done.
Fletcher, and subsequently his son Daniel, took this "spatial stereo" technology which became known as airSound, and used it to create the Orbitsound audio brand which specialised in high-end soundbars for your living room.
Spaced360
Now the company wants to leverage that technology while shedding the rather stuffy Orbitsound image, with the creation of the Spaced360 brand, an entirely separate company which will go after that all-important 18-25 year old music-loving market.
Kevin Duffy, head of product and brand at Spaced360, told IBTimes UK that they believe their products will "shake up this category."
The first product to launch is the eponymous Spaced360 Bluetooth speaker which promises to deliver high-end sound no matter where you are in the room. It will cost £250 and will be available online from 11 April as well as from special Spaced Stations - pop-up stores dotted around the UK.
Crowded marketplace
The challenge for Spaced360 is that it is entering what is one of the most hotly-contested consumer electronics market around.
There are hundreds, if not thousands, of Bluetooth speakers on the market. For example, search Amazon for Bluetooth speakers and you will be faced with more than 64,000 results.
It is a market which is dominated by big brands like Bose, Jawbone, Sonos, Logitech and Beats. these brands are established and well-known, making it all the harder for Spaced360 to make an impact.
Guerilla marketing
To overcome this disadvantage, the company is planning to eschew traditional types of advertising in favour guerrilla marketing techniques to spread the brand's name, partnering with up-and-coming DJs across the UK in order to get the word out there to music fans.
Mariam Shahid, head of PR and social media at Spaced360, was keen to emphasis that Spaced360 would not be paying these DJs, as she feels consumers are now fully aware when someone they admire (such as a footballer or musician) is trying to sell them a product.
Spaced360 has a pipeline of other products in development but Duffy said we won't be seeing any more in 2014, with the company looking to use that time to build up its brand in the UK, with international expansion also something the company is working on.