Spain: Ad seeking waitress with 'nice breasts' and asking candidates to wear only undies for interview faces probe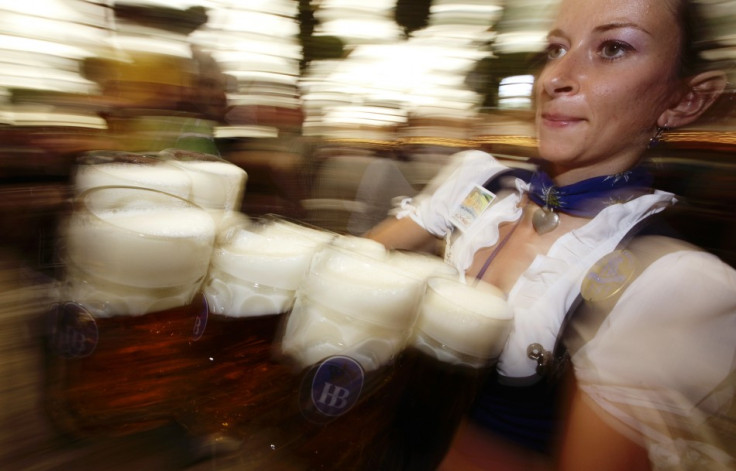 An online job advert for a pub seeking waitresses with "nice breasts" has sparked a controversy in Sanxenxo, in Galicia, Spain. The unidentified pub manager is also accused of asking candidates to appear for a Skype interview wearing only underwear and offering them bonuses to have sex with him.
"We are looking for waitresses who are attractive, nice, hard-working, have good people skills, nice breasts and minimal experience," the ad reportedly stated, according to screenshots posted on social media sites. The ad was posted on classified listing website Mil Anuncios, Spain's The Local reported.
Although the offensive advert has now been removed from the website, it received more than 13,300 hits in the 12-hour span that it was online, Daily Mail's MailOnline reported.
Sandra Fernández, head of the regional government's Equality Department, reportedly filed a complaint with the Civil Guard against the online ad, demanding an investigation into the matter. She termed the advert as a "chauvinistic and intolerable" job offer and said: "The City Council of Sanxeno is not about to tolerate these kind of things and will denounce them as many times as it is necessary."
A woman, who reportedly answered the ad before it mentioned "nice breasts" as a requirement, alleged that the interviewer asked for a Skype interview, insisting she wear only her underwear. The woman was also offered bonuses for having "occasional encounters" with the manager, The Local reported, citing Spanish daily La Voz de Galicia.
Another woman revealed similar experience. She was reportedly asked to wear either her underwear or just a bikini during the Skype interview and was offered €3,500 (£2,729, $$3,985) for having sexual relations with the manager.
The two women also lodged complaints with the Civil Guard and handed over their email conversations to the police to investigate. The local government found that the emails include the name of the respondent, the email and a reference to a business.
Police suspects the ad was placed by an individual and not by any establishment, because the name of the pub was neither mentioned in the ad, nor was it disclosed to the women who responded.
Meanwhile, strong reactions poured in from locals and politicians on social media sites. "This is violence, this is humiliation and it is intolerable," left-wing party Podemos spokeswoman Tania González Peñas tweeted. Another Twitter user termed the incident as "shameful".
© Copyright IBTimes 2023. All rights reserved.