Spanish Lawmakers Pave Way for Crown Prince Felipe to Become King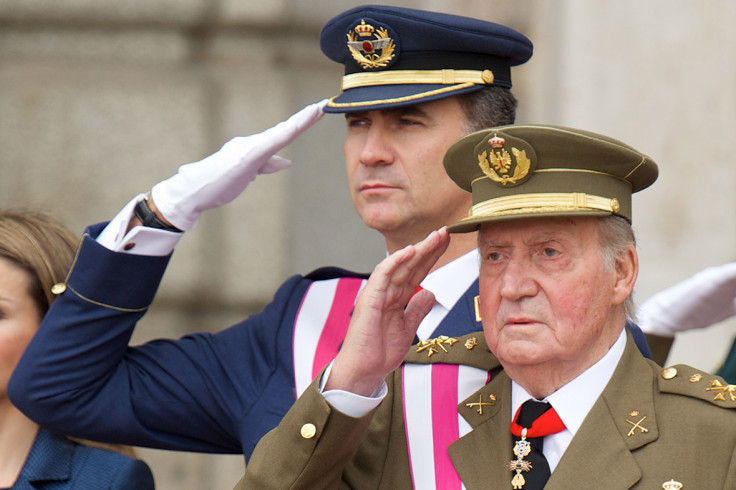 Spanish lawmakers have paved the way for Prince Felipe of Spain to be crowned King, as they overwhelmingly approved a law to formalize his father Juan Carlos' abdication to the throne.
The bill was passed with the backing of the ruling centre-right Popular Party, and the opposition Socialist party, and was voted in voted in favour by 299 members of the lower house.
The opposition resulted in 19 lawmakers voting against the bill, while 23 abstained.
The Senate is to vote on the same legislation next week, two days before the coronation Prince Felipe.
The 46-year old is expected to be crowned King Felipe VI on 19 June.
Meanwhile, the radical left opposed the legislation as they demanded a referendum on whether to scrap the monarchy and turn Spain into a republic.
"We are turning a page on the way we live together," Prime Minister Mariano Rajoy told the parliament during the debate.
He described the monarchy as the best way to guarantee "political stability, the continuity of (the country's) institutions and peaceful coexistence".
King Juan Carlos, 76, surprisingly announced his intention to step down earlier this month.
His popularity with the Spanish public had recently dipped following a series of royal scandals, including an elephant-shooting trip he took in the middle of Spain's financial crisis.
The abdication announcement was followed by widespread demonstrations calling for a referendum on the monarchy.
According to opinion polls, more than 60% of Spaniards are in favour of holding such vote, while only 36% say they want Spain to become a republic.
Felipe enjoys more popular support than his father.
According to a poll for newspaper El Mundo, almost 73% of people who took part thought he would make a good king. And 55.7% said they supported the monarchy.
In his abdication speech Juan Carlos said it was time for a new generation to address Spain's many challenges.
Spain is slowly remerging out of a double-dip recession and the central government is facing growing calls for independence from Catalonia and the Basque region.
© Copyright IBTimes 2023. All rights reserved.