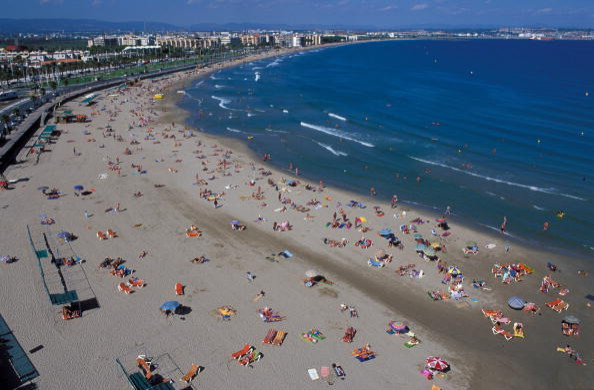 A man has drowned in the Spanish resort of Salou. He has been named as 48-year-old Carl Dunlop of Jarrow in South Tyneside.
Mr Dunlop was on a break with his partner Joy Potts and their 12-year-old daughter. He is reported to have gone swimming at Llevant beach on Tuesday (6 October), despite a red warning flag.
Ms Potts told the Shields Gazette newspaper: "It was just such a huge shock. It was a freak accident but I've been so upset by people saying he was negligent. Carl wasn't like that, he was a hard-working family man and he would never put himself in danger like that."
The Foreign Office said: "We are providing support to the family at this difficult time."
Mr Dunlop is the third Briton to drown off the country's coast in less than a week. His death comes just days after Lisa Coggins and her friend Tracey Aston died in the Mediterranean after drowning in rough seas.
The pair were part of a group of five women from Birmingham enjoying a holiday in Lloret de Mar. They had gone to the beach in the early hours of the morning for a swim.
The bodies of the women were found in the sea between Lloret de Mar and Blanes following an eight-hour search. The town's elected police chief Josep Lluis-Llirinos had told reporters the women had ignored warnings not to go in the sea due to the bad conditions.