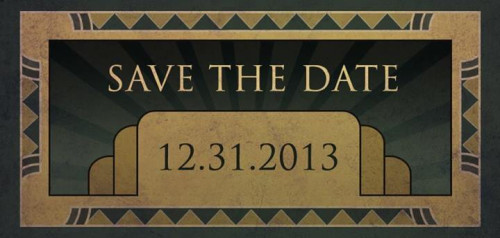 Warner Bros has a big Batman Arkham announcement slated for New Year's Eve, according to a Facebook post on the game's page.
On Christmas Eve the Batman Arkham Facebook page posted an image for December 31 which read: "Save the Date" and promised a "special announcement".
"Visit this page on December 31st for a special announcement...more details to come next week," reads the accompanying text. The post does not offer any other details.
The announcement is speculated to be one of two things. It is possible that the post is referring to narrative-focussed DLC that was said to come in 2014. However, there is also a slim chance that the announcement could be about the an Arkham title for next-gen consoles like the Xbox One and PS4, which are yet to see some Batman action.
However, there is said to be little chance that the announcement could be about a fresh game, since the latest title came out only a few months ago. Besides, since most people are pre-occupied with the New Year, revealing a fresh game on that day would not make much sense.
Arkham Origins is the third game in the popular and successful Batman Arkham series. It happens to be the prequel that takes place about five years before the first game in the series, Batman: Arkham Asylum.
It treats players to powerful moments from the franchise including the first meeting of Batman and Joker, as well as the reopening of Arkham Asylum.
The Arkham series also made a foray into mobile gaming, with the release of an iOS app. The game was given away for free.
Despite offering some solid gameplay, it was criticised for offering more button mashing and very little strategy.