What would Halloween be without a fright?
A ghost-hunting television crew got just that when an evil spirit "communicated" with them by repeating one of the presenter's names. Yikes.
The Ghost Chasers team from television network Really were on location at an abandoned hotel on England's south coast when they got the scare that they were looking for.
Host Kay Nambiar is heard asking: "Spirit - can you give me a sign that you're in this room? Can you tell me your name?"
Spikes in frequency are picked up by paranormal expert Chris Howley on a special EVP recorder, but the sound is muffled.
Kay asked again in the spooky hotel: "My name is Kay - can you please repeat that?"
Just second later a short, sharp voice can be heard saying in a sinister voice: "Kay".
Nambiar hosts Really's Ghost Chasers along with paranormal experts Ian Lawman, Paul Hobday and Howley, and the show has proven to be a hit with viewers.
One fan recently tweeted: "If you're not watching #GhostChasers then you need to re evaluate your tv listing ".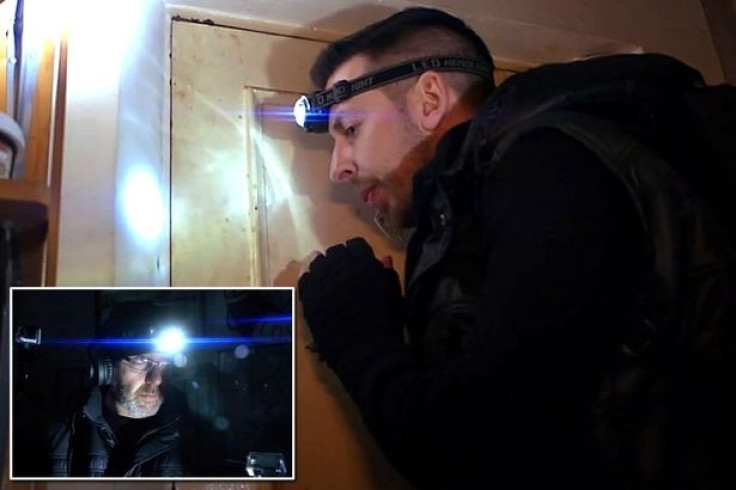 The spooky scene featuring the hotel is featured as part of Halloween week on Really, which promises to be bigger and better than ever with hit shows including Most Haunted and Ghost Adventures as well as Ghost Chasers. The episode features the seaside town of Hastings, east Sussex, which is said to have a long and troubled past.
It also sees the team capture what appears to be a hooded figure on the thermal imaging camera during an investigation at the local True Crime Museum which will no doubt send viewers into a frenzy. The ghost chasers then head to the eerie seafront hotel to perform a midnight séance which turns even creepier than expected.
Halloween on Really ends tonight with its final episode at 8pm.