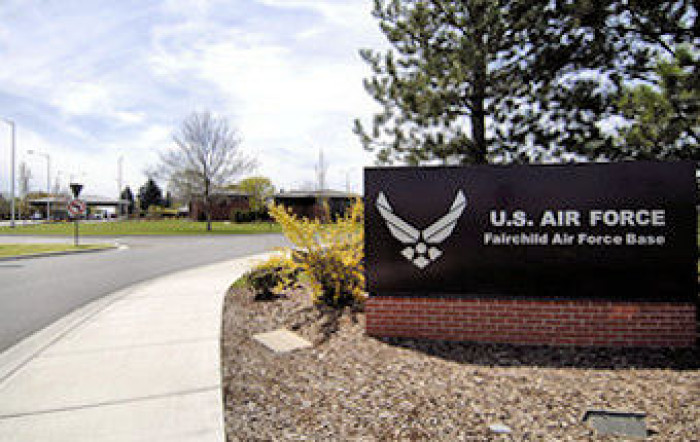 Twenty four people were taken ill and 14 of them hospitalised after a mysterious hazardous material leak at a US air force base outside Spokane, Washington State. The incident at Fairchild Air Force Base is being investigated and emergency responders are at the scene. One building was evacuated, but the rest of the base is reported to be operating normally.
In a statement on its Facebook page, the base said: "A HAZMAT response was called to the Logistics Readiness Squadron, Building 2045, at 8:30am [4:30 pm BST] 24 personnel reported feeling affected by an unknown irritant. 14 personnel have been treated by base personnel and transported to local hospitals for additional follow-up evaluation.
"The building was evacuated and emergency responders are on scene. The incident is currently under investigation. Note: Incoming and outgoing traffic is running as usual at all gates."
The incident began at around 8.30am (PST) on Thursday (28 July) when the personnel "reported feeling affected by an unknown irritant" at a front gate near the Logistics Readines Squadron in Building 2045. The affected were treated by medical teams on site and at a number of nearby hospitals.
A spokeswoman for Providence Sacred Heart Medical Center, Jennifer Semenza, told the Spokane Spokesman that four of the victims were in the hospital's emergency room. Their condition is not known.
Fairchild Air Base is 20km (12 miles) southwest of Spokane. The base, which opened in 1942, is host to the 92nd Air Refueling Wing, assigned to the Air Mobility Command's 18th Air Force.