A Spotify-style subscription for cars: This is how Ford plans to sell autonomous vehicles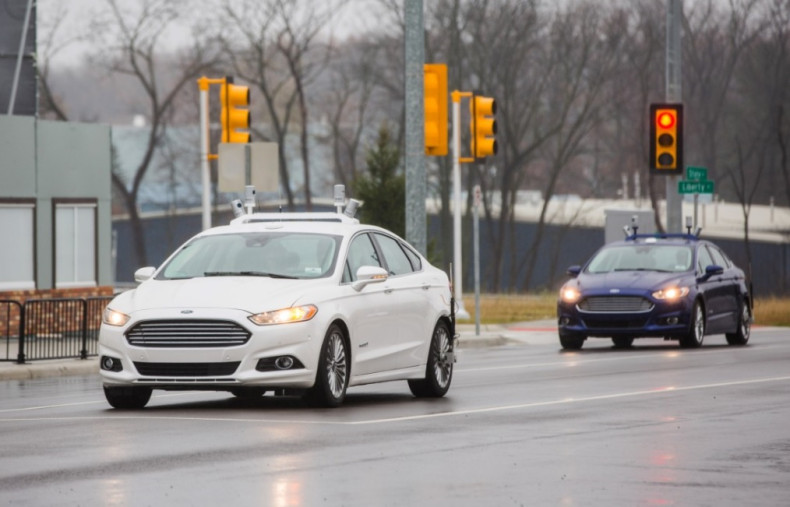 After months of speculation and fear-mongering, we now have a clearer understanding of what a world with autonomous vehicles will look like. For now, there will be no sci-fi scenes of cars without steering wheels whisking their owners around while they read a newspaper. Instead, the future will be a fleet of self-driving shuttles which fall somewhere between taxis and buses and can be paid for through a subscription service.
Ken Washington, vice president of research and advanced engineering at Ford, spoke to IBTimes UK at Mobile World Congress in Barcelona. Here, at a technology show swamped with smartphones, virtual reality and Mark Zuckerberg, Ford has the largest presence of any car maker.
Ford sees a future – just four years away – where the company is a mobility provider, not just a vehicle manufacturer. This means offering a service whereby customers can use different types of vehicle depending on their demands each day. On sunny weekends they might want a convertible Mustang; when moving house they will want a Transit; family holidays require a Galaxy, and the daily commute to work could be done in the most interesting of them all; an autonomous shuttle.
A Spotify subscription for car ownership
Managing which type of vehicle is needed when will be done through Ford Pass, a smartphone application the company has already created to show off how its 'future of mobility' vision will work. The app also includes the ability to use your Bluetooth-enabled smartphone as a car key, then grant yours friends and family remote access to the car.
Washington explained how the service would be "similar to subscription services like Spotify" where customers pay a monthly fee for access to a selection of vehicles. They don't own them, in the same way Spotify users don't own the music they listen to, but have far greater flexibility than purchasing a single car.
"It's an exciting time to be an automaker," Washington added. "We are framing this as an additional element of our business. We are still going to be a great auto maker, but this will offer something more."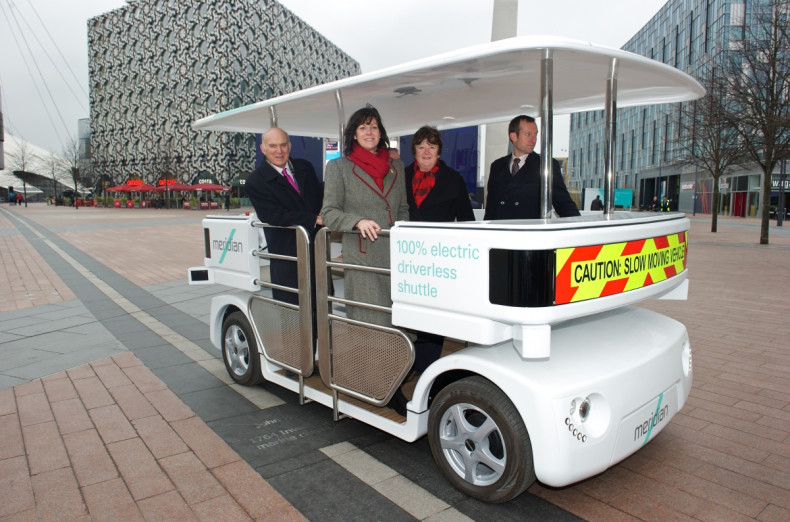 Autonomy
An element of this multi-vehicle service will be an autonomous shuttle designed to carry commuters between their home and office. Washington explains: "So there's this interesting middle ground between public transport and private taxis or car hailing services, where you want something a little cheaper than a taxi or Uber ride, but you don't want to take the bus.
"Buses are big, noisy, and are not that convenient. So there's this neat little space in-between and we're looking at that as an opportunity. We can take a Transit sized vehicle and enable something that is more dynamic. You can hail that, multiple people can ride in it, it's a little more comfortable, it's quieter and it's outfitted for you to do your work. It'll have nice lighting and USB plugs. We think we're onto something and we're excited about that."
Ford sees real potential here. It already owns a 6% stake in the $2.3tn (£1.7tn) global automotive market, but currently earns nothing from the $5.4tn 'mobile auto economy' market which buses, taxis and services like Lyft and Uber work in. There is "plenty of room" in there for Ford to carve itself a sizable return on its autonomous investments, Washington says.
Driving enthusiasts' cars will survive
And remember, this will all happen while Ford continues to sell regular vehicles and develop cars under its Ford Performance brand, such as the Fiesta ST, Focus RS and the GT supercar. Washington is also confident Ford can keep selling cars to those who uses its autonomous commuter shuttles.
Once Ford has proved the autonomous shuttle can work – and be safe and cost effective – it will look to produce fully autonomous cars for individuals to buy. This will start at the luxury end of the market (Ford's Vignale sub-brand is a likely candidate here) and feature cars which can be 100% autonomous, but also have a steering wheel and pedals so control can be handed back to the driver when they want it. The final stage will see this technology become cheaper and available on all of Ford's vehicle platforms.