In the spotlight: Four Seasons Health Care and Britain's social care crisis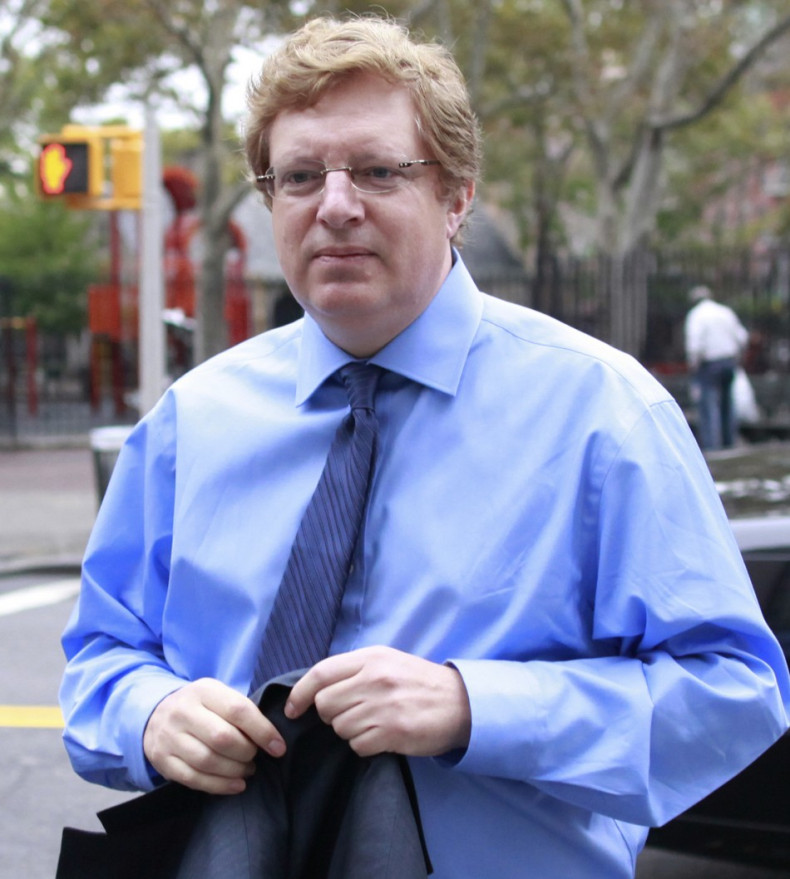 Britain's care homes are facing a crisis. Dramatic cuts to social care funding have led the country's largest operators to join the GMB union in warning of potentially large scale closures.
Cracks are already starting to appear.
Four Seasons, the UK's biggest care provider housing 20,000 elderly patients across 450 homes, last week reported that 2014 earnings fell 32% to £64.1m (£97.6m, €87m).
A reduction in fees paid by councils to care providers has played a large part in the poor performance, having fallen by more than 5% in real terms since 2010-11, according to figures from the healthcare analyst Laing Buisson. Costs have risen by about 2%, leaving a significant shortfall.
Martin Green, chief executive of Care England, a representative body for independent social care providers, is damning.
"The population who live in care homes are extremely vulnerable yet the government is funding this vital service to the tune of about £2.50 an hour [per resident]. This is not sustainable and we will see some providers in severe financial difficulties in the coming years unless this issue is addressed," he said.
While the NHS has enjoyed centre stage during the election campaign, the issue of social care funding has been lumped together with calls for greater integration in the healthcare system.
This is despite a Care Quality Commission (CQC) report warning that high debts, diminishing local authority fees and rising costs could lead to "another Southern Cross style crisis".
Southern Cross, a 750-home operator, collapsed in 2011 under a mountain of debt and much controversy over its business model. It was controlled by private equity firm Blackstone, which sold off and then leased back its 750 care homes before listing the company.
It suffered from falling local authority income, rising operating costs and an ultimately unsustainable debt burden. After a long period of limbo for thousands of vulnerable residents, the group folded, was broken up and its homes sold off to rival operators.
Four Seasons
Four Seasons' financial structure has also come under scrutiny since being taken over by financier Guy Hands' private equity company Terra Firma, leading to comparisons with Southern Cross.
Labour MP John Spellar, a vocal critic of private equity involvement in the care sector, said: "There are similarities with Southern Cross in the business model. Four Seasons has been loaded up with debt and the profits are going into repaying that debt and dividends, rather than going into care. The people who suffer are the patients."
A key difference is that while Southern Cross did not own its care homes and was burdened with a ballooning rent bill, Four Seasons owns 60% of its properties, which puts it in a much stronger position.
But it does have big debts and a history of financial problems. Formerly owned by Qatar Investment Authority, in 2009 it was seized by creditors to whom it owed £1.3bn before being picked up by Terra Firma three years later.
Hands, a Guernsey-based tax exile, paid £825m for it. Despite saddling the company with £525m of debt, the deal was hailed a success as it reduced Four Seasons' overall borrowings.
However, income has dropped sharply over the past twelve months and, if the trend continues, questions will inevitably be raised about its ability to continue coughing up £50m in annual debt interest payments.
Hands himself had to inject an extra £50m into the company last year, and then in November Terra Firma ironically hired Blackstone, the ultimate architect of Southern Cross' demise, to advise on financial options for Four Seasons.
Since then, Hands has managed to persuade lenders to amend one of Four Seasons' loans, which Terra Firma says puts the firm on a more secure financial footing.
Is the fact that Four Seasons had to ask lenders to relax covenants worrying?
Sources within the care operator are unperturbed and recoil at any comparison to Southern Cross, claiming that the debt is manageable and on its leased properties, rent is performance linked. The same sources are confident that earnings will be on an upward trajectory next year and point to £85m of cash on the balance sheet.
Green of Care England is also upbeat: "I am not worried about Four Seasons because I have confidence in the board and non-executive team and I believe they have a clear vision for the organisation and have a long term strategy to secure its future," he said.
However, insiders do admit there are other problems, as well as a reduction in fees, that have dragged on its financial performance.
A national shortage of nurses has meant Four Seasons has had to spend heavily on expensive agency staff while food and energy prices have also gone up.
While these factors have played their part in putting Four Seasons under pressure, Spellar believes that the private equity business model is fundamentally unsuited to the care sector.
"There are issues with social care funding, but the public shouldn't be subsidising private equity business models that rely on loading up companies with debt. Too many care homes have been wired up like this," he said.
An analysis by corporate health specialists Company Watch shows that Four Seasons, in common with many private equity-owned firms, has a byzantine corporate structure. It is split into nearly 200 corporate entities, including some based in the Channel and Cayman Islands, making it almost impossible to thoroughly examine its finances.
Nevertheless, Green still makes the case for private equity. He said: "Venture capital has put in an enormous amount of money to the care sector and enabled a great deal of inward investment. The investment that has been put in by venture capital contrasts significantly with the fact that we have been starved of resources from the government."
Safe Hands?
There is also a view that Hands' management of Four Seasons has not helped matters.
Eyeing potential profits from selling the company off piecemeal, Hands decided to restructure Four Seasons in 2013, splitting it into three: a company handling publicly funded patients, a private paid division and a unit specialising in high acuity care.
One industry source said: "If you add three layers of bureaucracy and three sets of back office staff, it's going to hit your earnings, and it did with Four Seasons."
This upheaval was followed by a string of key departures. The group's dynamic chief executive Pete Calveley and finance director Dominic Kay left within quick succession.
The structural turmoil was coupled with falling standards across its portfolio.
In 2013-14, the CQC deemed a number of Four Seasons homes "non-compliant" with its standards. In some cases, it has been barred from admitting new residents into homes until improvements are made. These embargoes have contributed to a fall in occupancy which has in turn hit revenue.
So where will it all end up?
What is needed is an entirely different business model, according to Nick Hood of Company Watch.
"There are no operational answers to the business model issues at Four Seasons, which are endemic right across the residential healthcare sector. What is needed is less debt and a different ownership model, based on property investment returns and an acceptance of marginal income from the underlying core business of healthcare," he said.
Four Seasons insiders are adamant that the care operator can thrive once the new segmented set-up is in full swing and now that it has been given headroom on its borrowings.
History may also play a part in its future.
Hands is best known for a debt-fuelled £4.2bn takeover of EMI in 2007 which ended in disaster for the dealmaker when he was forced to hand the business over to lender Citigroup four years later.
Many believe that because of the EMI debacle, Hands' reputation is on the line.
"He can't afford to let Four Seasons fail," one close source said.
Neither can any government.
Hood added: "The government simply cannot allow the wholesale collapse of the group, any more than it could with the Southern Cross crisis in 2011. Just as with banks in the global financial crisis of 2008 and 2009, there is some comfort in the 'too big to fail' syndrome."