Pictures have emerged of the St Petersburg Metro bombing aftermath, when two explosions ripped through a train on the Russian city's underground causing at least ten deaths.
The explosion happened as the train was travelling between the Tekhnologichesky Institut and Sennaya Ploshchad stations of the St Petersburg Metro, the National Antiterrorism Committee said. State media reported there had been two blasts.
Pictures from the scene of the explosion show a hole torn in the side of a train carriage. Others show multiple casualties lying on a station platform by the carriage.
According to the St Petersburg governor's press secretary, up to 50 people were injured in the attack.
Russian President Vladimir Putin has pledged a thorough investigation. "The causes of this event have not been determined yet, so it's too early to talk about [possible causes]. The investigation will show. Certainly, we will consider all variants, common, criminal, first of all, of a terrorist nature," he said.
The city's Metro system has been evacuated and closed in the wake of the attack.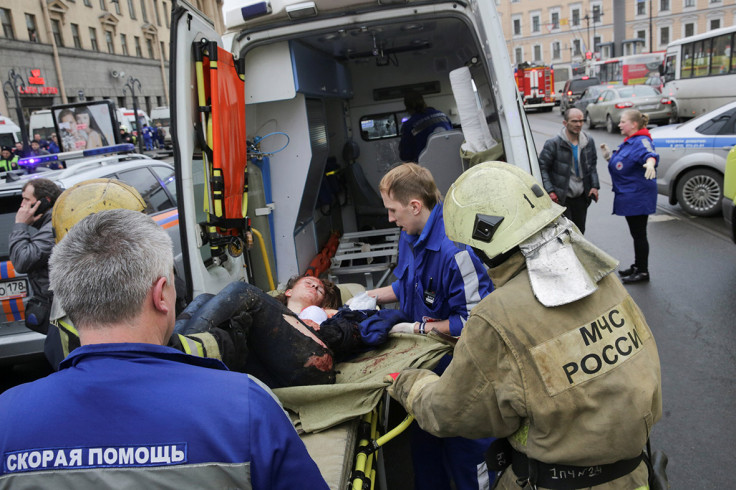 ___