Star Wars Battlefront: EA DICE details Hero Hunt, Cargo Mode and Droid Run multiplayer modes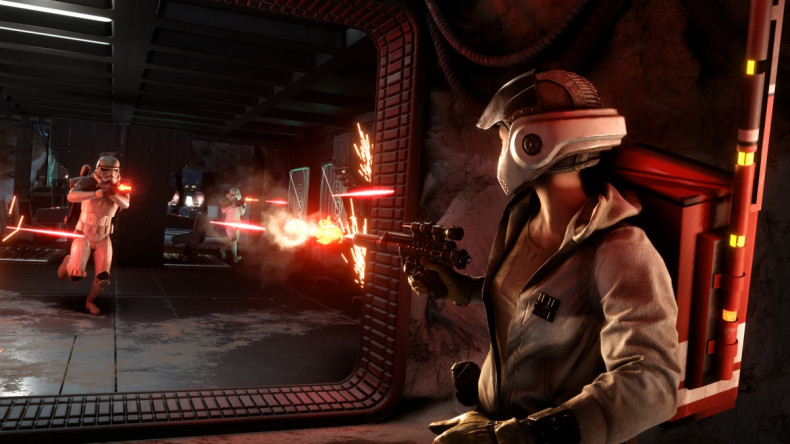 Following the success of Star Wars Battlefront's open multiplayer beta, EA has detailed three new modes which will feature in the full game when it is released in November. Hero Hunt, Cargo Mode and Droid Run were all teased on the beta's multiplayer menu, but players could not play them or find out more.
Cargo Mode
Cargo Mode is Battlefront's version of Capture The Flag, but with a twist. It is a 6 v 6 affair with both Rebels and Imperials fighting over cargo stockpiled in the opposing side's base. Once they have the cargo they can return to their base to score, but if a team's own base is being raided that won't affect their ability to put points on the board.
In classic capture the flag, a team can't score if their flag/cargo has been taken – creating a deadlock until one side regains the upper hand. By removing that Cargo Mode "creates a tug of war experience where you simply need to collect as much cargo as possible," according to EA's own description. The scoring too works differently, with each side starting with 5 before that number is raised or lowered by the cargo they acquire or lose.
Hero Hunt
Hero Huntis an asymmetric mode casting a single player as a hero or villain character against seven opposing troops. When someone kills the iconic character, they then become them and the game rolls on. So far we know Luke Skywalker, Darth Vader and Boba Fett will be playable. It has been rumoured that Han Solo, Princess Leia and the Emperor will make up the remaining three (which makes perfect sense).
"It's fascinating to observe players spawning as a Hero or Villain," said DICE lead level designer Dennis Brännvall. "People tend to react in two different ways when it happens. Some muscle up and shout 'come at me!' while others tend to, well, panic slightly when they realize they've got seven people on their tail. But after a few kills they get confident as well."
Droid Run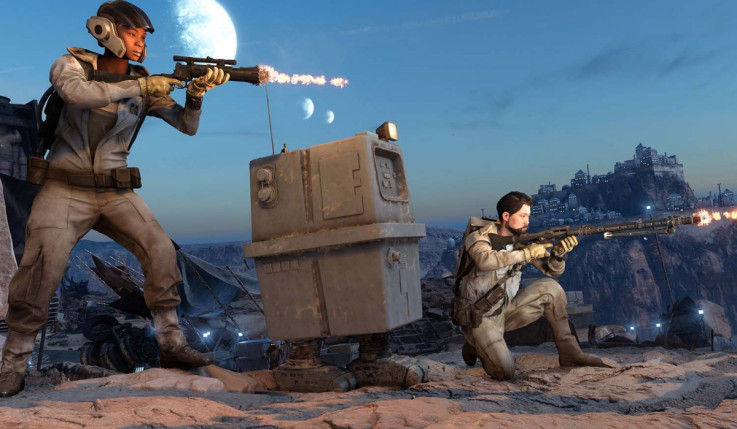 Rebels defending a GNK droid in Star Wars Battlefront.
EA
Then there's Droid Run, a mode without Hero pick-ups or vehicles which sees two teams of six fighting for control of all three droids roaming the map. "There are three active objectives on the map that you need to control," says Brännvall.
"These aren't just any objectives – what you need to get a hold of are three different GNK Droids [right]. What's particularly charming with these is that they're all moving and have to be caught before the capture process can start."
These join the two multiplayer modes available in the beta – Drop Zone (in which teams fight over randomly dropped pods on a small map) and Walker Assault (the showcase mode in which AT-AT walkers need to be stopped or defended). There is also Fighter Squadron mode, which is entirely aerial and a co-op Survival Mode in which two players take on waves of enemies.
This latest info leaves two modes a mystery (going by the beta's multiplayer menu anyway). Both Supremacy and Blast have yet to be detailed. We'll find out what they are some time between now and Star Wars Battlefront's release on 19 November on PS4, Xbox One and PC.
For all the latest video game news follow us on Twitter @IBTGamesUK.