Star Wars London premiere: Stormtroopers lead film's stellar cast on red carpet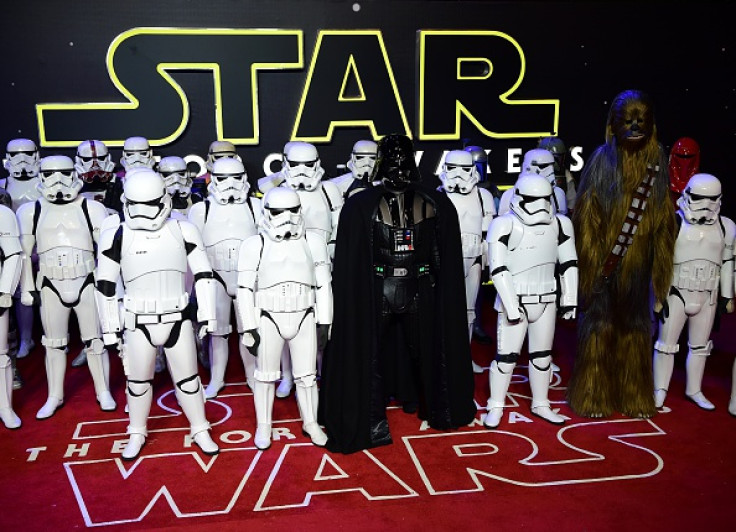 The cast of one of the most highly-anticipated movies of the year were out in force for the London premiere of Star Wars: The Force Awakens. Ewoks and Jedi's wielding light sabers descended on Leicester Square to the iconic sound of John Williams's rousing theme tune, which was blasted out as the stars of the movie took their place on the red carpet.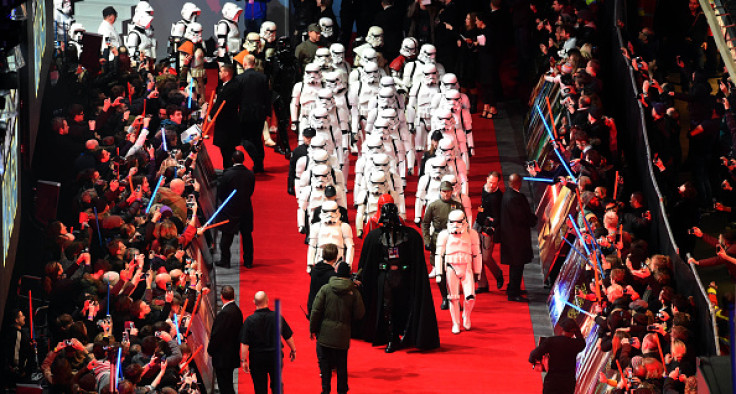 A patrol of Stormtroopers, led by Darth Vader himself, opened the proceedings as they marched onto the red carpet. They were followed by characters from the film, including rebel pilots, Jedi knights, Chewbacca, droids R2-D2 and C-3PO and the newest one on the block, BB-8.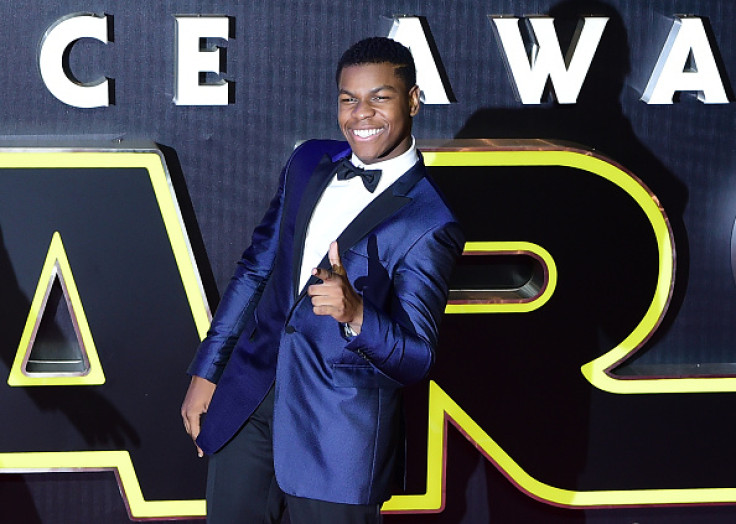 John Boyega, one of the new stars of Episode VII said he was overwhelmed to bring the film to London. "I'm a boy from Peckham and I'm in Star Wars!" exclaimed the delighted 23-year old. "I'm here to celebrate. This is Star Wars, this is the biggest film franchise of all time and this is a movie that I've lived with all my life – and now I'm a part of it. I'm so happy to be here, in London, the place I was born."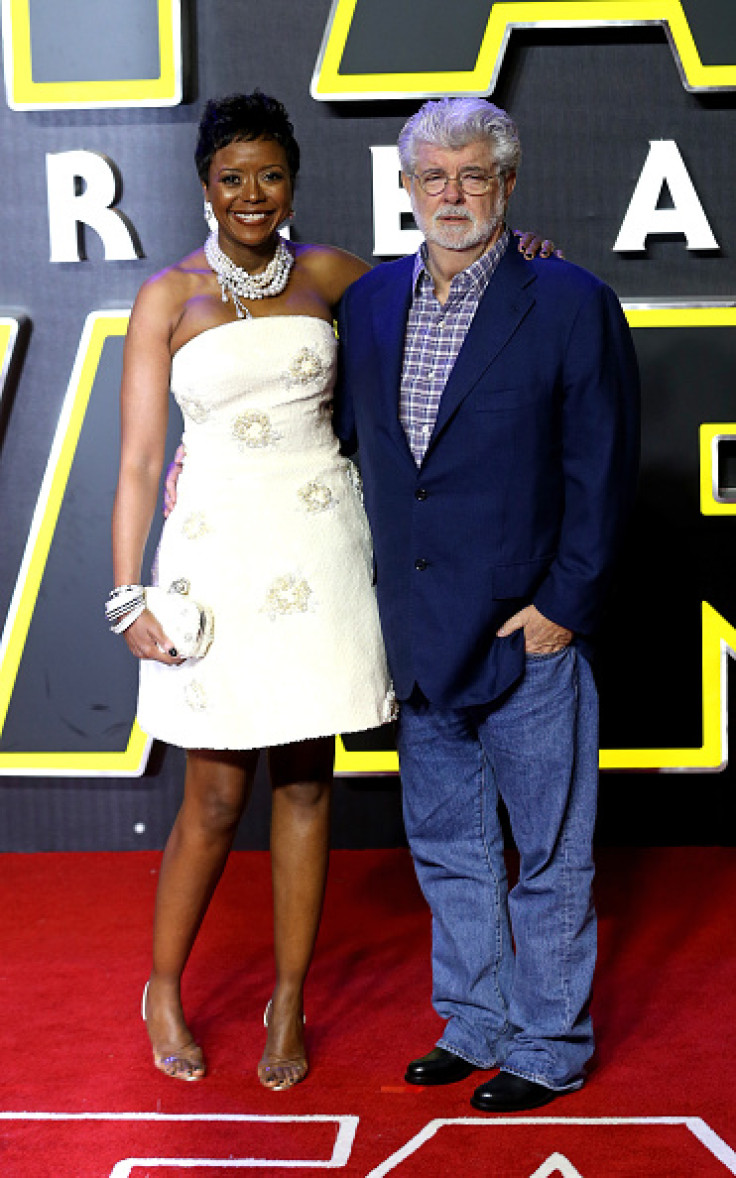 Describing how he won a coveted role in the history-making franchise, he told The Guardian: "Honestly, for a guy from south-east London, I think I did alright. I auditioned for seven months but there was a light at the end of that tunnel, and I'm so happy they gave me the opportunity to be involved. When I heard I got the part as Finn, I walked through Leicester Square, so it's amazing to be here today. Harrison Ford is a great guy. In order to break him into the London culture I took him to the Old Kent road for some Nigerian food and he loved it. I love that man."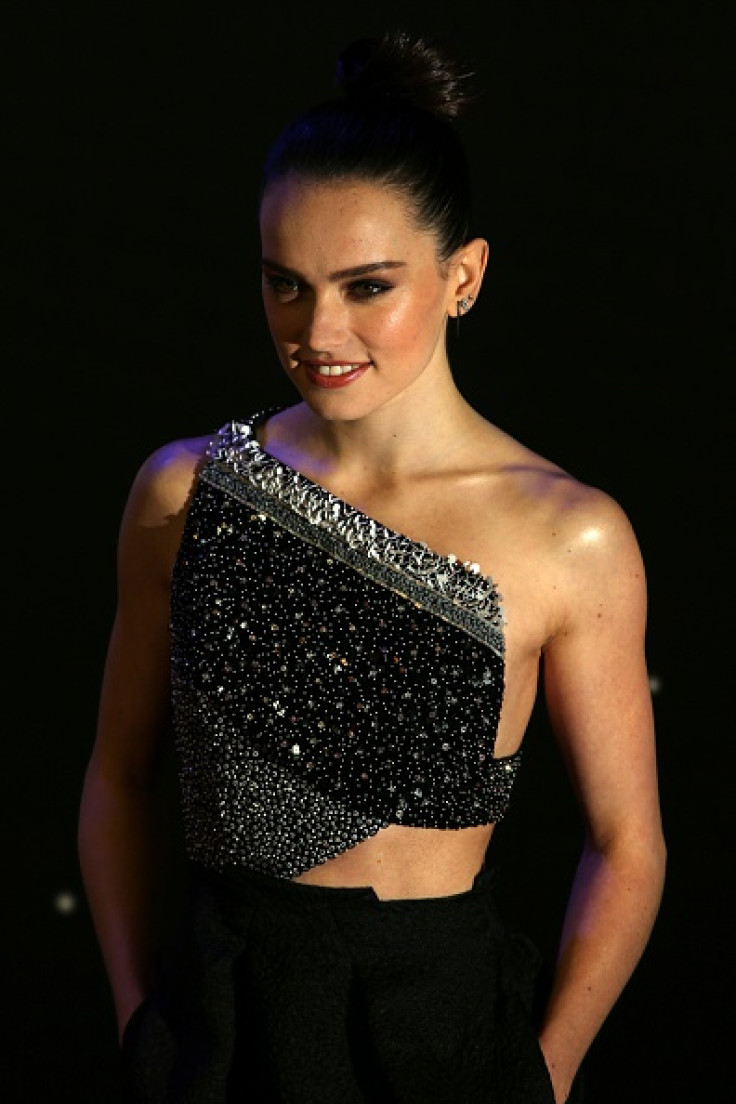 Director George Lucas, who was the originator of the Star Wars movies, said he was eager to pass on the reins to JJ Abrams who directed the latest installment. "It's great, all of our premieres have always been in London so it feels like coming home – though this is the biggest one we've done so far. It's great that JJ has taken the reins; I felt that I needed to pass on the baton before I passed on. He took one tour and said 'I'm out of here', so now we have other great directors coming in. I think this is a movie that will really please the fans." The director happily signed autographs for fans seeking a piece of movie history.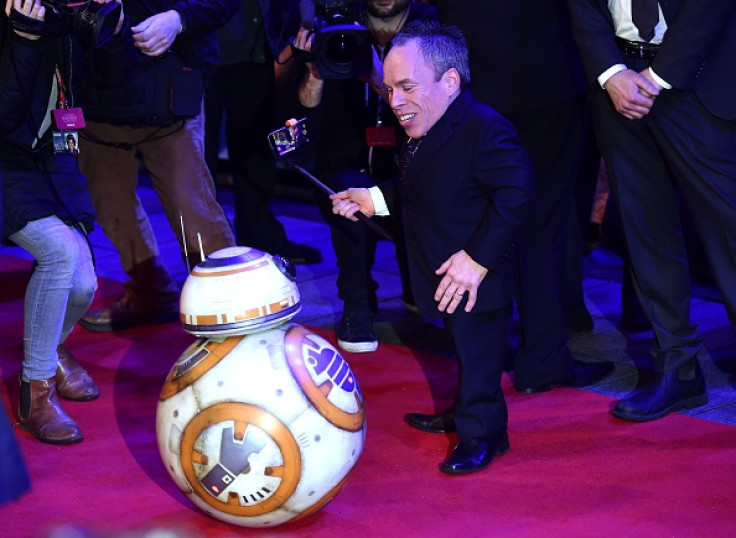 Daisy Ridley, who takes the lead role as Rey in the film, said: "It's so special to be in London. The audition process took a long time, it was a roller coaster there were many tears. JJ was amazing and made me feel like I could do the job. We started in Abu Dhabi which was amazing, but a baptism of fire. JJ Abrams was so encouraging and made me feel like I could do it and brought out of me the best performance I could give, so I am forever grateful. And John and I got on really well from day one."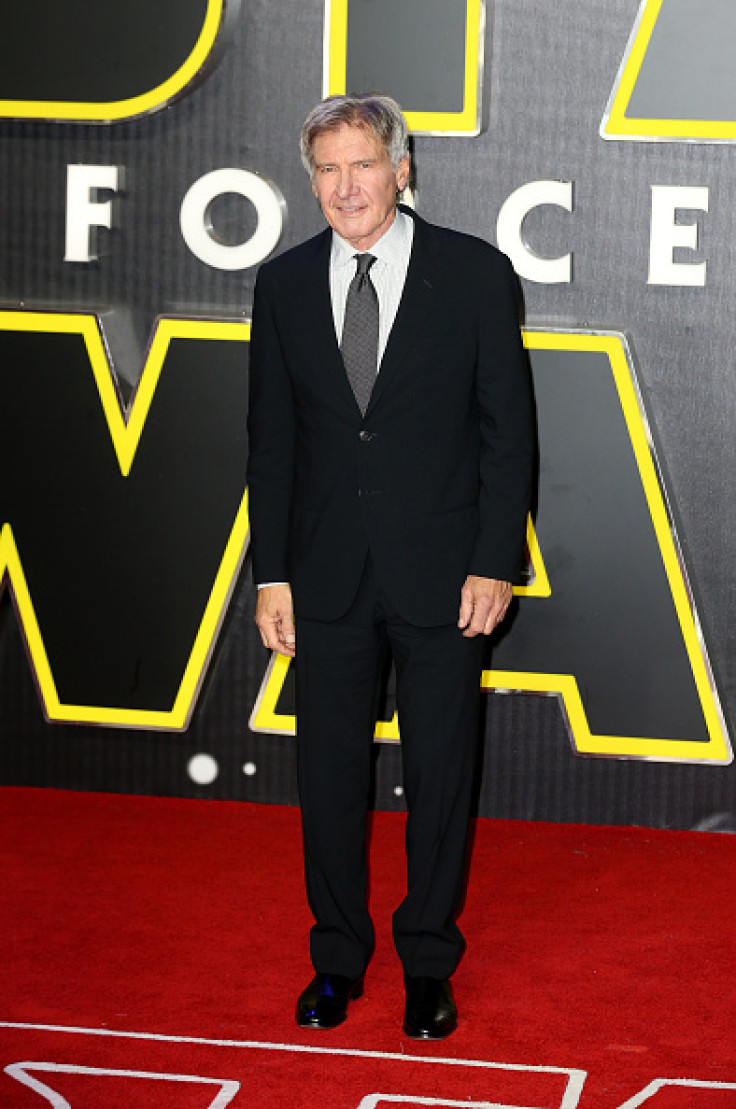 British actor Warwick Davis reprised his role as Wicket the Ewok for The Force Awakens. Attending the premiere with his wife and children he said: "It's amazing to be here. I've been a fan since I was seven years old when I went to see the film in 1977, and I never thought I'd get a chance to be in it, let alone in three Star Wars films. This is particularly exciting because this film will tell the story beyond the Return of the Jedi, which I think is the most intriguing part of the story."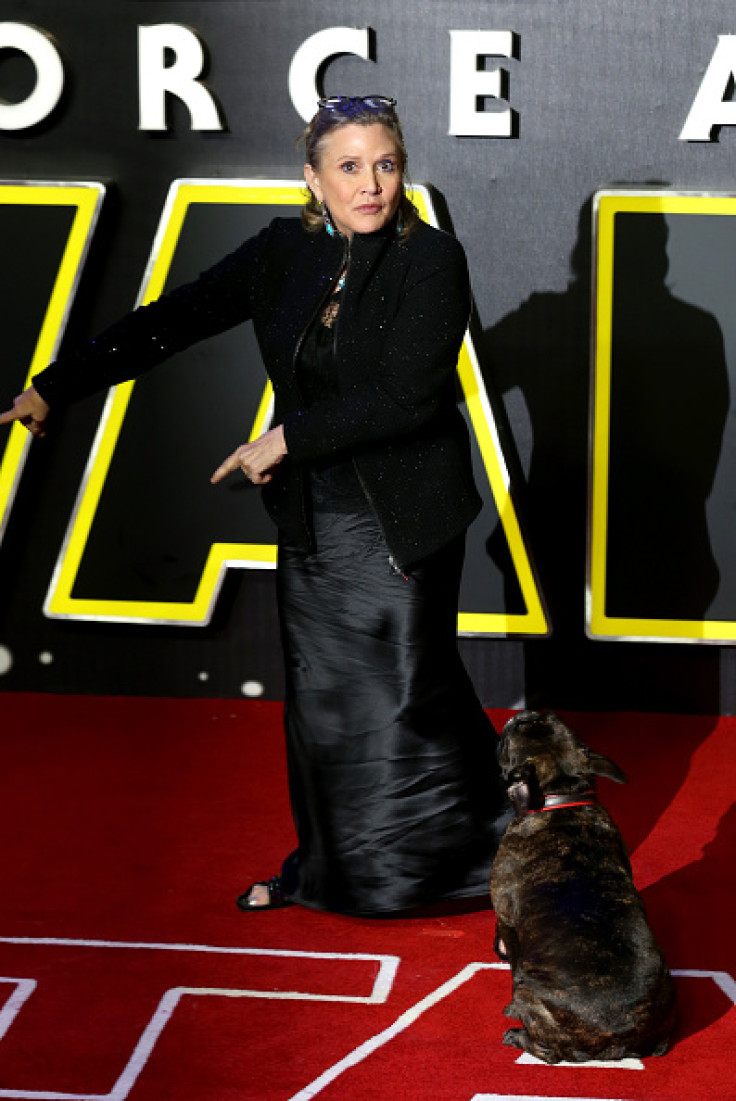 But it was franchise veteran Harrison Ford, Carrie Fisher and Mark Hamil that the fans had waited hours to see. The three original cast members who are famed for their portrayals of intrepid traveler Hans Solo, Princess Leia and Luke Skywalker now return to the saga, took turns to pose with Stormtroopers to the delight of the crowd.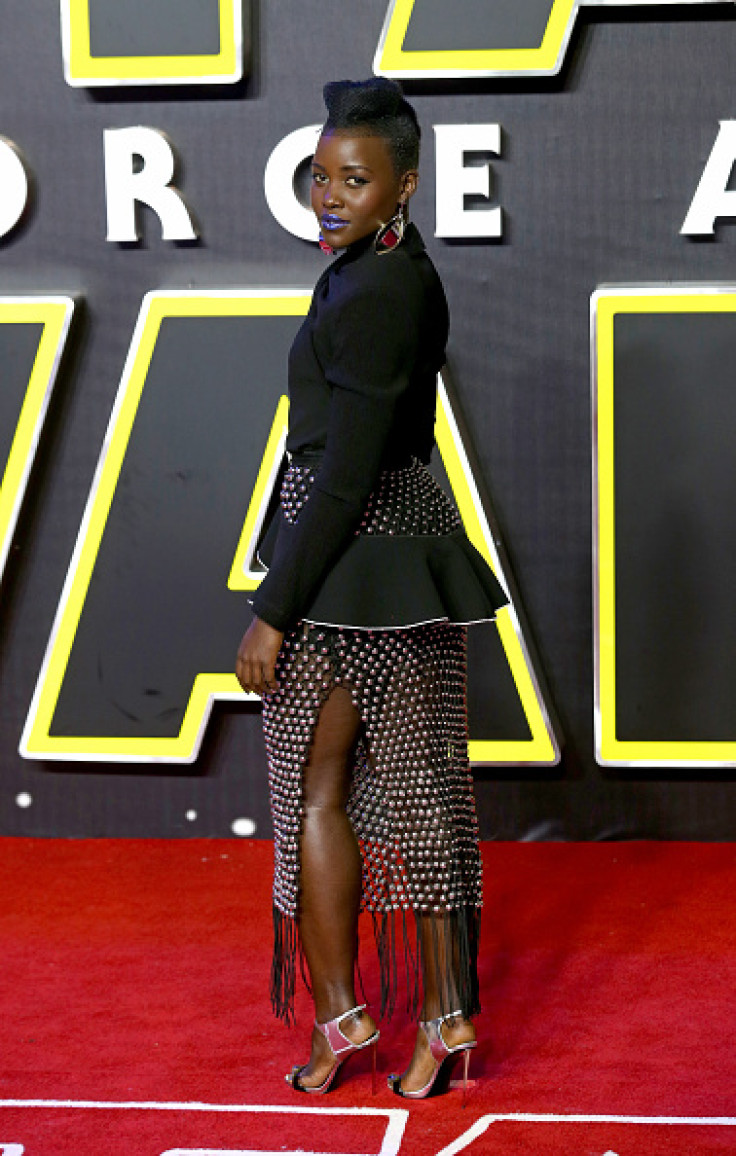 Harrison, said "it feels good" to be back, adding that he hopes the fans "enjoy the movie. I think it's a worthy effort. I'm very proud of it, thank you." Carrie, who brought her French bulldog, Gary with her said: "I've never felt more relaxed in my life. I feel relaxed, as I said, and I come here to just be myself and feel real." Mark Hamill, who plays Luke Skywalker, said he was overwhelmed. "It never gets old," he said. "It's hard to believe the excitement after all of these years."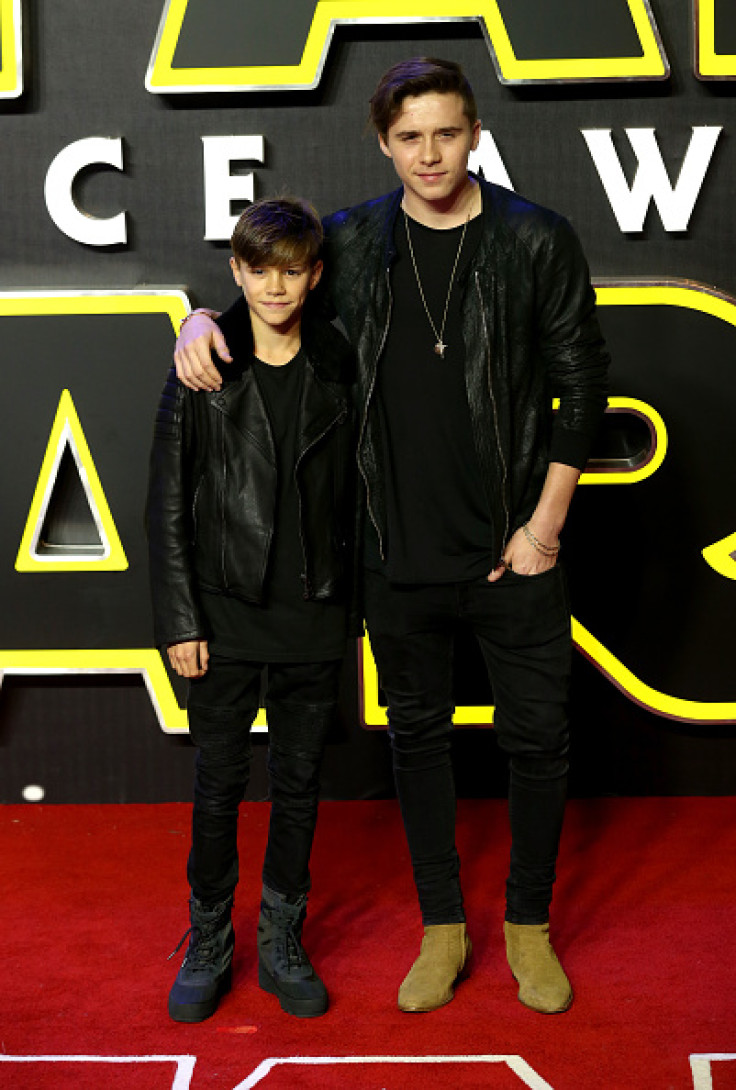 Franchise newcomer Daisy Ridley, 23, who plays Rey in the seventh installment dressed for the occasion in a sparkling space age black print dress. Getting in to the spirit of the event, Daisy shouted to the fans: "May the force be with all of you." Explaining her excitement at the movie's premiere she said: "It's particularly special because I'm from London; it's good to be home".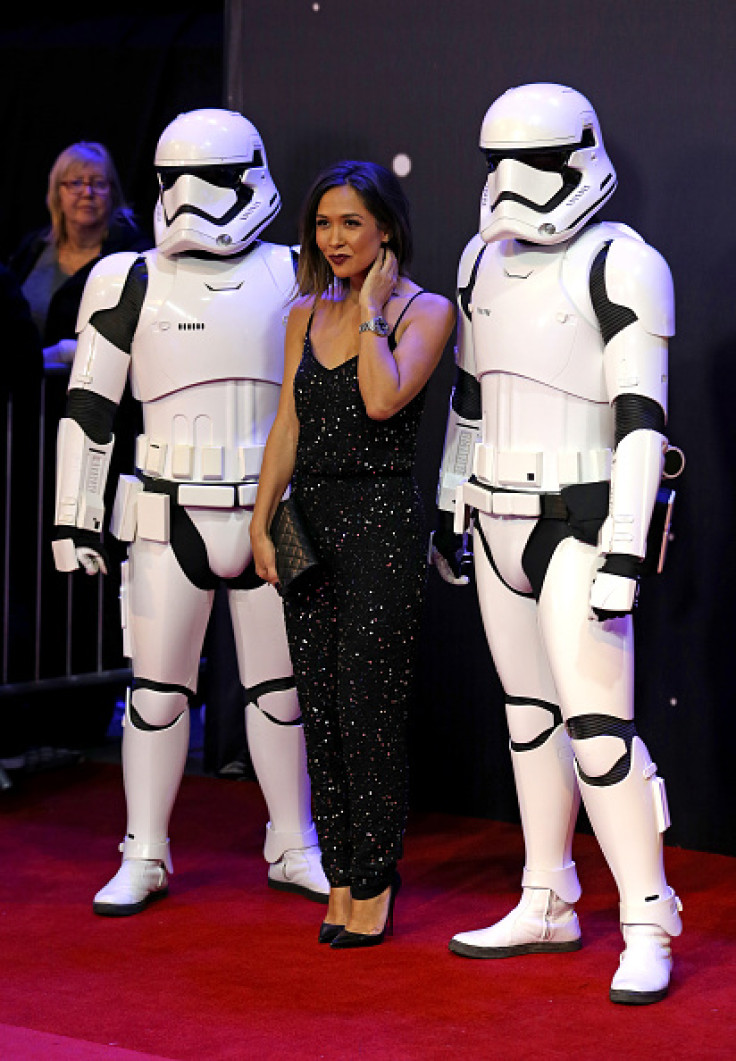 For JJ Abrams who directed, wrote and co-produced the film it is an "enormous relief" to be able to finally share the film with the fans. He described it as an "incredible honour to be here with this remarkable reception". Praising newcomers Daisy and also John Boyega, he said: "These are two incredible actors, watching them together is amazing."
The celebrity Star Wars fans who made appearances at the premiere included
David and Victoria Beckham's sons, Brooklyn and Romeo, Myleene Klass who stopped for a selfie with the Stormtroopers, Benedict Cumberbatch and Simon Pegg.
The London event marks the second premiere for the cast of Star Wars Episode VII who on Sunday attended the world premiere in Hollywood at the Dolby, El Capitan, and TCL Theatres. The film is expected to make box office history with analysts predicting that it will gross £2bn.
© Copyright IBTimes 2023. All rights reserved.