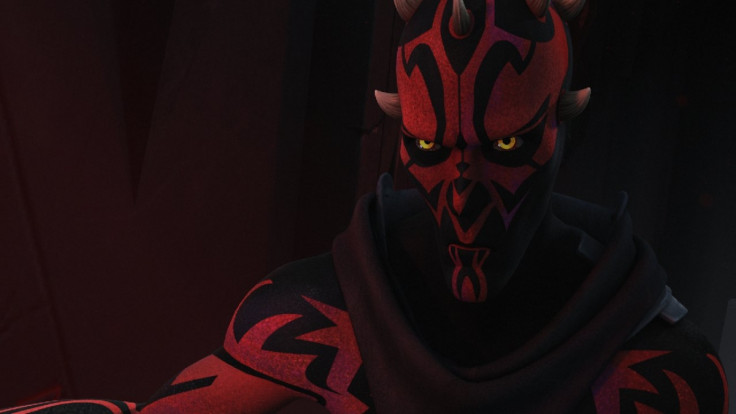 Darth Maul will make his much-anticipated return in the upcoming episode of Star Wars Rebels season 3, as the Sith Lord will take the Ghost crew hostage and Ezra Bridger and Kanan Jarrus will be forced to recover a "Sith artifact" aka the Sith Holocron to save their Rebel team.
Episode 2 is titled, The Holocrons Of Fate, which will air this Saturday (1 October) at 8.30pm ET on Disney XD. The official description reads as follows:
Click here to watch the episode via live stream. You can also watch the episode online on the Disney website.
A promo for the episode shows Zeb, Sabine and Hera being held captive by Darth Maul. The promo announces, "Three friends in peril... two masters... one option..."
Kanan asks, "What do you want?" Maul replies, "The Sith Holocron." Kanan turns to Bendu (voiced by Tom Baker) for help. The promo then shows Kanan and Ezra meeting Bendu as the ancient being says, "The Jedi returns, and with his student. Your true struggle has only begun."
In another preview for episode 2, Maul tries to coerce a captive Hera into giving him the location of the Holocron. Maul asks, "Show me where he keeps the Holocron?"
"I don't know anything about him," replies Hera but Maul sees right through her lies, and tries to intimidate her by saying, "That's not true, you know all about Kanan Jarrus, or should I use his real name, Caleb Dume?" The Sith master then uses dark methods and learns that Ezra stole the Holocron from Kanan.
Can Kanan and Ezra save the Ghost team from Maul? We will have to watch this Saturday's episode to find out.